−
+
Table of Contents
Can You Drink Tap Water in Shanghai?
No, tap water is not drinkable.
Tap Safe includes data from many publicly available sources, including the WHO (World Health Organization), CDC (Center for Disease Control), and user submitted databases, but unfortunately there's not enough data about Shanghai.
To see user submitted ratings of the water quality for China, see the "User Submitted Ratings" box on this page.
Shanghai, China's tap water is not safe for drinking. Some say it depends on which part of China you were in. Due to populated cities, exposure to pollution and toxic contamination is an issue. Boiling water is not an option. Toxic, lead, and heavy metals cannot be killed by simply boiling. According to the official, 85% of the water in the city's major rivers was undrinkable in 2015. And 56.4% was inappropriate for any purpose. It is recommended to purchase fresh bottled water from convenience stores or supermarkets. Bottled water is cheaper in a large market. Famous brands include Nongfu Spring, Nestle, C'estbon, Evian, Kunlun Mountains, and Wahaha. Different kinds of bottled tea and juice are also available.
The authority in the large cities declares that the tap water is drinkable/potable according to world standards like EPA and WHO. Yet, if you ask several mid to high-income families will not take the risk by trusting tap water in their premises.
Shanghai Tap Water
Why is Shanghai tap water considered better than other cities' tap water? The water that reaches your home has been filtered before it was even allowed onto your tap! In addition to the water being "purified," there is also a large amount of chlorine found in the water that comes from Shanghai. This chemical can have a beneficial effect on one's health. However, when it is present in high water levels that your family is drinking, it can have harmful effects. Just think about it, if there were more chlorine in the water, then we would not have so many people with cancer and other such illnesses coming from the water.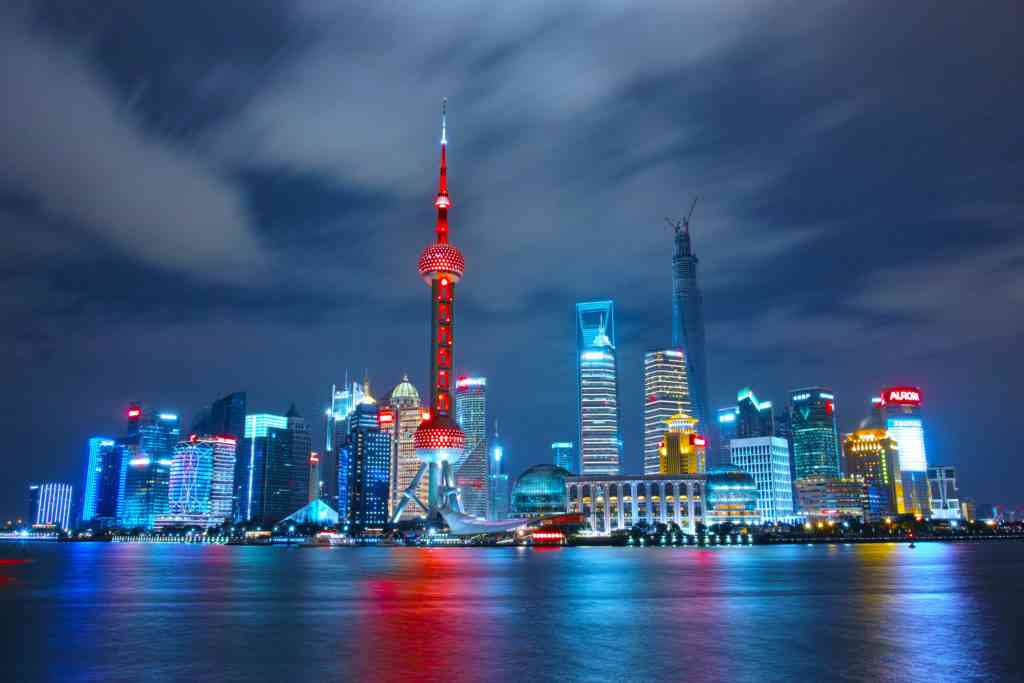 The water that comes out of your tap in Shanghai is made up of over 16 million cubic meters of water, which constitutes a third of the total water consumed by the people in this city! Many areas around the outskirts of Shanghai are prone to flooding, especially during heavy rains. This is since the soil along these areas cannot cope with the high levels of rainfall that the city experiences. If you were to invest in a home near one of these regions, then the water that comes out of that tap water will be contaminated with all of the soil's pollutants.
Shanghai tap water is treated using ultraviolet light, one of the most advanced methods for treating water. The treatment used here removes any form of unwanted substance from the water and allows it to be used for cooking purposes without any problems whatsoever. However, one must remember that this method of treatment is costly. It is also essential to ensure that the City of Shanghai supplies your Shanghai water because if it is not, you could spend a lot of money on electricity when you use the water in your kitchen. The water should also be brought to the City of Shanghai from the same provider as needed to make your purchases in the city.
Shanghai Drinking Water
Shanghai, China, is a modern city, and they take care of their water supply pretty well, unlike many of the third world countries where it comes to drinking water. However, when I was there visiting Shanghai for the first time, and I was with the wife's family, I was amazed to see that the water we were drinking tasted like chemicals and was very hard to keep clean. We were told that the tap water in Shanghai is treated with all of the possible chemicals, but I could see where this was coming from because they use such high levels of such chemicals, and I'm sure they didn't get this information from a book about Shanghai. When I talked to some health experts who were staying in the same hotel as me and who knew more about Shanghai than anyone else, they told me that this was one of the worst places on the planet to be drinking water and that if the water was treated at all, then it was no better than bottled water that was imported from the United States or Canada. It just simply wasn't worth it.
The water in Shanghai is the opposite of the bottled water produced in other parts of the world, and the bottled water industry has taken hold of the Chinese people and corrupted them even further. This is something that needs to be stopped immediately because the people of Shanghai deserve better than this. Of course, if you want to travel to Shanghai and drink tap water, you can do so, and there are no worries about your body being contaminated. The water from Shanghai is excellent water to drink, and it's certainly not the most expensive water to buy anywhere. There are also plenty of resorts with indoor swimming pools, and I would highly recommend one of those over anything else. If you find yourself with an issue with Shanghai water, you should call up your local water purification company and ask for advice on what you need to do.
Shanghai is a beautiful city, and I hope that all of the negative press that the bottled water industry has brought to the city will cause people to start looking more carefully at what they are drinking. There is nothing higher than ensuring that you are drinking pure water when it comes to personal health and safety. The bottles may be cheap, but they're not worth the risk.
Shanghai Bottled Water
Shanghai water has a reputation of being a city where people have fun and enjoy their leisure time. This is why they want this refreshing water, and they believe that it is worth every drop. The water tastes great and is of high quality. The water is free from harmful chemicals and does not have a chlorine taste. The water is very pure from bacteria, which is a good thing for those not used to such quality in their tap water.
Some people do not believe in water drinking straight out of the tap, but it has been studied that over 8 million people in Shanghai alone drink bottled water. Shanghai bottled water is one way of promoting healthy living among the people of the country. It also promotes a better environment since the local government takes care to filter the water before distributing it. If you are a Shanghai resident and looking for a good source of water, then look no further than this brand.
Water in Shanghai
Shanghai, the modern city which is the largest in China, has indeed developed into a significant economic and business center of the world. However, the water in Shanghai remains unsafe for consumption due to the presence of heavy metals in the water. These metallic contaminants usually come from factories and are discharged into the water system through drainage. The industrial pollutants then settle down in the rivers, lakes, and streams, contaminating them. And this happens quite often in China, as there are no centralized water treatment and filtration systems in Shanghai.
So what can be done to ensure that the water in Shanghai is safe to drink? One answer is to install a drinking water filter system at home. If you do not have one installed yet, then go ahead and do so now. It may cost a lot of money initially, but it will save you many hassles in the long run. You can use the money you set aside for this investment to buy fresh vegetables and fruits at the local supermarket instead of buying bottled water in Shanghai, which will cost you more than water from the tap.
Water from the tap may taste slightly sweet. But you don't have to put up with this, especially if you are aware of the harmful effects caused by these contaminants. Don't you want to live a healthy life and make sure that your body functions properly? Of course, you do, so why not go ahead and buy a drinking water filter system that can give you great tasting water while also making sure that harmful chemicals and carcinogens do not get into your body. Tapp 2 filters are an excellent investment as they provide you with great tasting water without any toxic chemicals and harmful pollutants that can threaten your life. And they are a very reasonably priced item and can easily be bought from your local supermarket.
Shanghai Water Filter
If you are looking for a Shanghai water filter, you should do some research before purchasing one. The right one can cost anywhere from hundreds to even thousands of dollars. Many cities like Las Vegas and California have regulations that require all homes to have specific standards to be considered safe for drinking. Even then, the Environmental Protection Agency has stated that chemicals added to municipal water supplies are known to cause cancer. It is better to spend a couple of hundred dollars than to get sick.
Your best source of information in regards to finding a Shanghai water filter will be the company website. They will provide information such as what type of purification method they use, how often the unit needs to be cleaned, and how long it takes to pay for it. You should also find out if they provide replacement parts. Companies that continually have to order parts will probably experience more interruptions in their service than companies that have efficient service departments. After spending the money on a Shanghai water filter, the last thing you want to do has to send it back because it does not work.

Source of Water in Shanghai, China
Shanghai can get its water from surface water and groundwater. Most of Shanghai's water originates from Qingcaosha. It is the country's largest reservoir, which resided in the Yangtze River. The new storage just started operations in 2010, displacing much of the supply of water from the Huangpu River. Shanghai Daily published that some problems were arising with the water supply. Specialists noticed signs of unnecessary nutrients due to the runoff of fertilizers and sewage from the land. Wastewater discharged directly into rivers.
The storage of water before reaching your tap valve is another concern that can cause contamination. Water tanks on the premises are supposed to be disinfected by property management companies. It is advisable to clean it twice per year. And after cleansing, Shanghai Center for Disease Control and Prevention should examine water samples.
Related links:
What do people in Shanghai think about the tap water?
Don't drink tap water or eat ice. Bottled water is readily available. Boiled water is OK.
Wikitravel
Do not drink Shanghai's tap water unless it is boiled or goes through purification process. Even when you are staying at a five-star hotel. Drinking the water is relatively safe when it has been boiled; however, tap water is also said to contain high amounts of heavy metals which are not removed by boiling. When buying bottled water, you will come across a whole range of mineral water brands. Cheaper brands cost ¥1-2.50 and are in all the convenience stores and street stands. If you're worried about the bottled water, check if the seal has been tampered with. For the very worried, imported bottled water is available in the basement supermarkets of Isetan, Jiuguang, and Takashimaya department stores (expect to pay ¥15-30 per 2L), as well as some other supermarkets specializing in imports. As of spring 2013, NONGFU Springs water has been found not to meet national standards and is best avoided until we see otherwise.
FAQs about Shanghai Water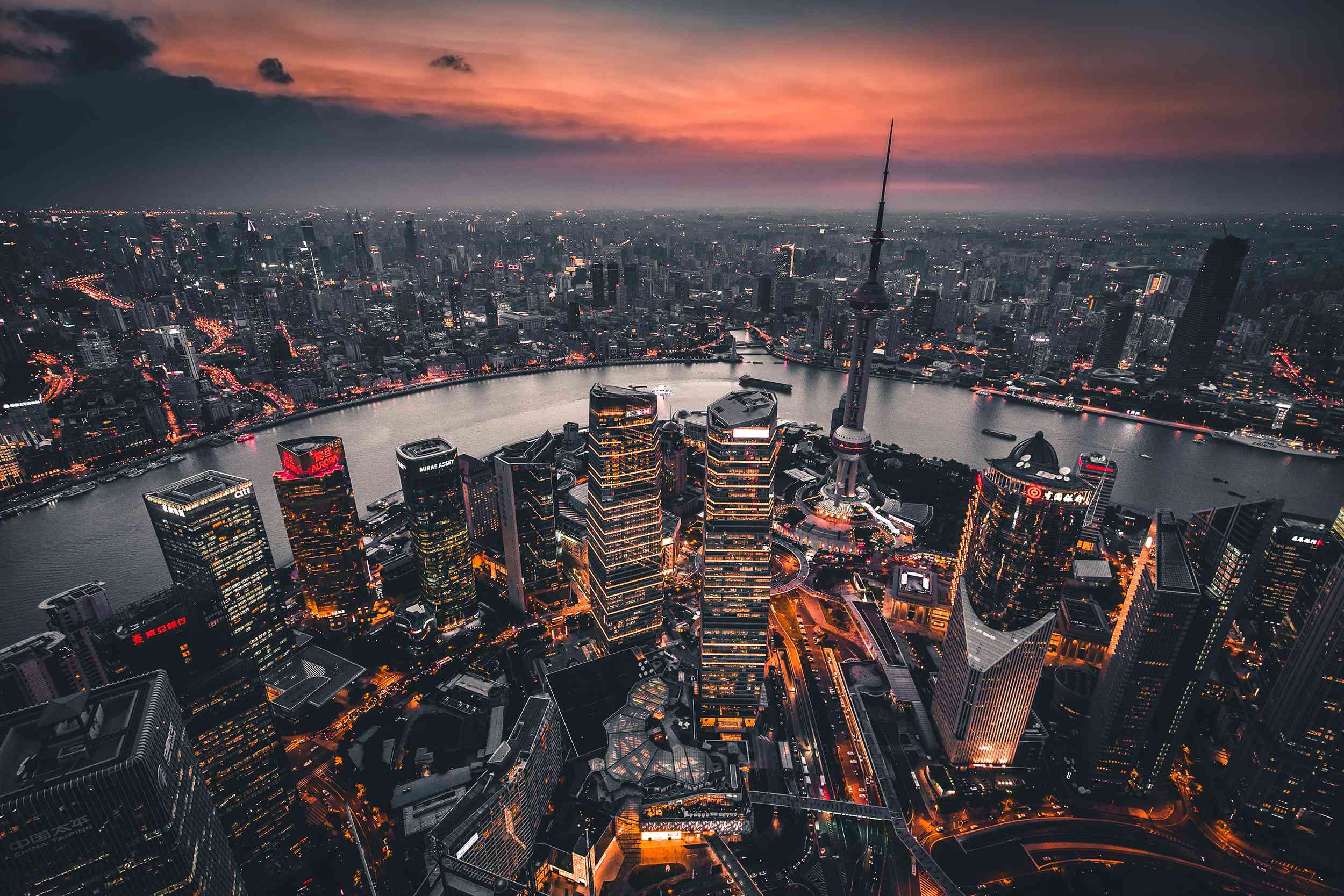 The estimated price of bottled water
USER SUBMITTED RATINGS
Shanghai tap water
Drinking Water Pollution and Inaccessibility

61% High

Water Pollution

68% High

Drinking Water Quality and Accessibility

39% Low

Water Quality

32% Low
The above data is comprised of subjective, user submitted opinions about the water quality and pollution in Shanghai, measured on a scale from 0% (lowest) to 100% (highest).
Reminder
Always take extra precautions, the water may be safe to drink when it leaves the sewage treatment plant but it may pick up pollutants during its way to your tap. We advise that you ask locals or hotel staff about the water quality. Also, note that different cities have different water mineral contents.
Sources and Resources
Sources Cited
Additional Resources
Traveller's Notes
Don't drink tap water or eat ice. Bottled water is readily available. Boiled water is OK.
Current Weather in Shanghai
SHANGHAI WEATHER
Some of the Local Convenience Stores in Shanghai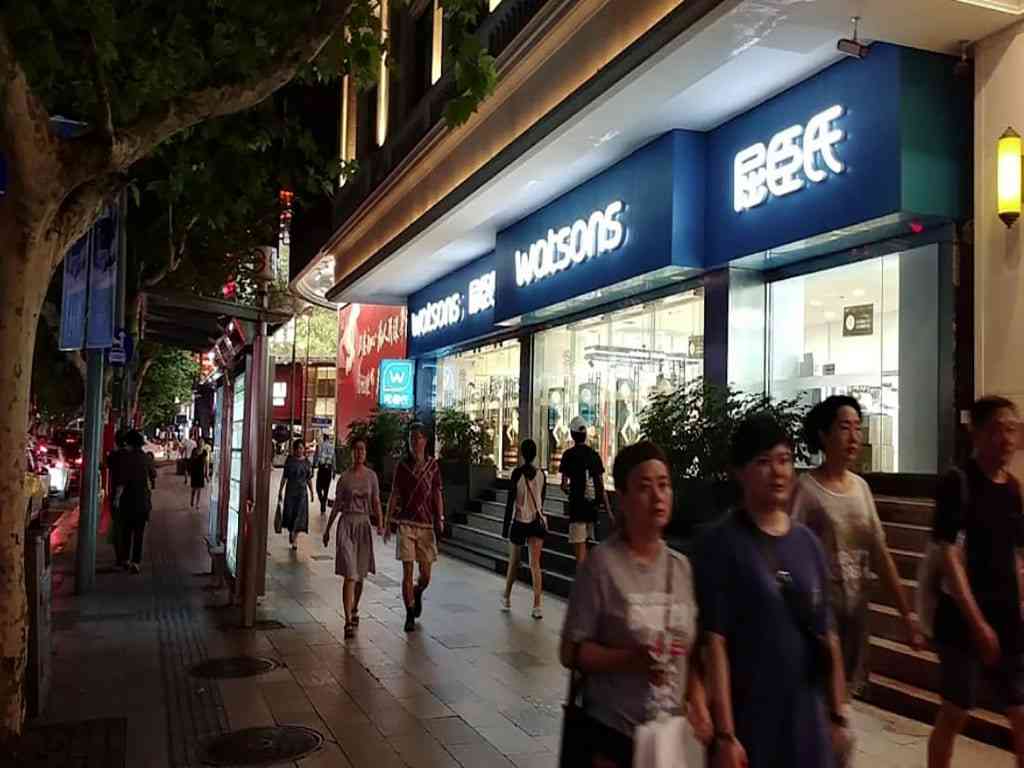 City Shop
Feidan
Haifu Convenience Store
Metro
Lawson
Watsons
Bright
Quik
Quanjia
Easy Joy
7 eleven
Carrefour
Family Mart
Estimated Price of Bottled Water
| | | | | |
| --- | --- | --- | --- | --- |
| Volume | CNY | USD | EUR | GBP |
| 1.5-liter | ¥4.66 | $0.66 | €0.59 | £0.51 |