−
+
Table of Contents
Can You Drink Tap Water in Singapore?
Yes, tap water is drinkable.
Tap Safe includes data from many publicly available sources, including the WHO (World Health Organization), CDC (Center for Disease Control), and user submitted databases, but unfortunately there's not enough data about Singapore.
To see user submitted ratings of the water quality for Singapore, see the "User Submitted Ratings" box on this page.
It is safe to drink straight from the tap, says the PUB.
The PUB is the legal board of the Ministry of the Environment and Water Resources accountable for acquiring, disseminating, producing, and reclaiming water to ensure sustainable and efficient water supply for Singapore. They are also known as the National Water Agency.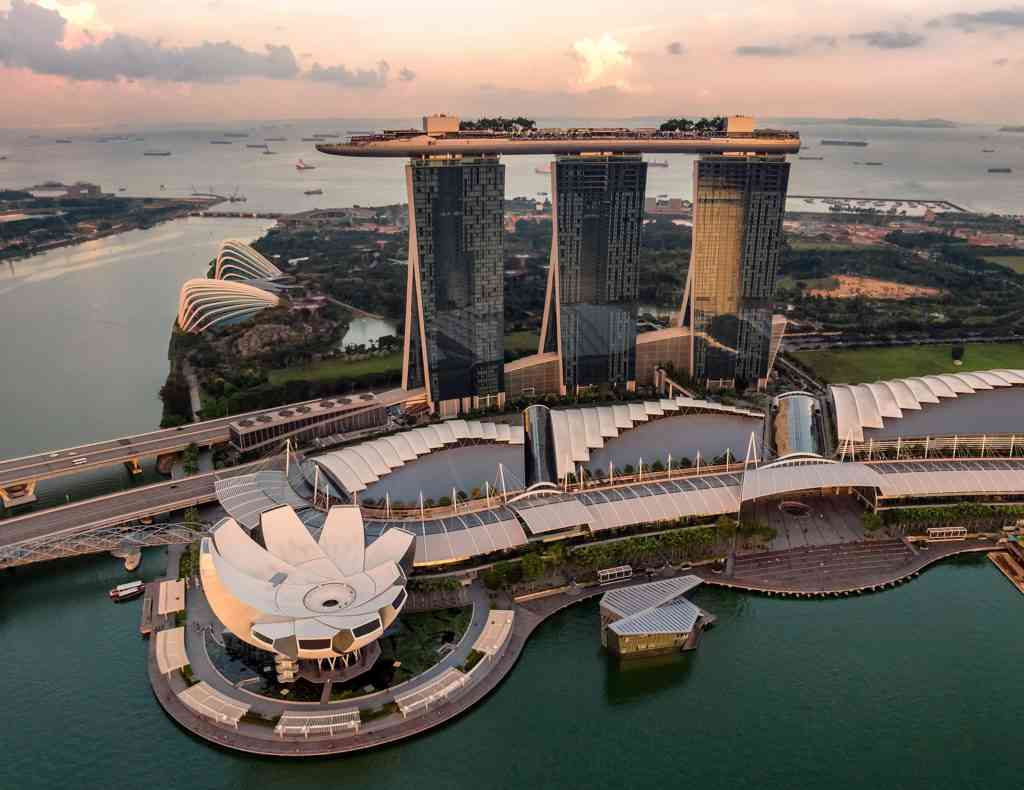 To sustain the quality of tap water in Singapore, they are checking the rooftop water tanks at least once a year. The World Health Organisation and the United States Environmental Protection Agency's recognized Singapore's tap water as well within the international guidelines. No need for further filtration or boiling to drink tap water.
"PUB takes a close view of the safety of our water rations to customers," said the PUB. "Should there be lapses, the PUB will not hesitate to take enforcement." If lapses found, owners will face a fine of up to $10,000, up to a year imprisonment or both.
Singapore Tap Water
If you're thinking of traveling to Singapore someday, the first thing you need to do is acquire some Singapore tap water. You might be thinking that tap water is not good for drinking in general, but there are some great reasons why you should consider purchasing your own bottled water in Singapore. First, tap water in Singapore is usually treated with chlorine and then sold to consumers. While this is a common practice around the world, it can be harmful to your body because chlorine is used as a disinfectant, killing many bacteria and viruses in the water that ordinarily might be in your kitchen or bathroom if you did not have a filtration system at home. Not only is this not the healthiest way to treat your drinking water, it is also one of the most wasteful ways you could possibly cook your food in the future.
If you already have a filtration system installed in your home but are concerned about the purity of your tap water, there are many options available that can easily replace the chlorine in your household cleaner. Instead of spending the money on a new water filter system, simply buy yourself a bottle of Singapore tap water. Not only will you be helping your body by keeping it healthy, you will also be doing your part to save the environment by eliminating a source of global warming.
While you can certainly find bottled water in Singapore, like anywhere else around the world, tap versus bottled water is an issue that you'll want to learn more about. If you are concerned about the quality of the water in your home and want to do what you can to protect your family's health, you may want to consider giving Singapore's tap water a try. If you'd rather skip the bottled water and go straight to your water source, head over to the nearest bottle filling station. Hopefully, you'll find it a refreshing change of pace from constantly being exposed to other advertisements on TV, radio and newspapers that promote bottled water.
Singapore Water Quality
Singapore is a modern country with an excellent water supply and one of the best water quality standards in the world. Unfortunately, the water here isn't as pure as you'd want it to be. If you're planning on staying in Singapore hotels for a week or more, you should learn how to make sure the water you drink is of good quality. Here are some tips to help you do just that.
First off, check out your tap water. In particular, look for particles that might be stuck to your tongue or the roof of your mouth. Of course, we don't need to tell you that these are not pleasant sights! If you see something like this, just write down the location and address where you saw it, and then head for the nearest municipal water treatment plant. There's a good chance that they'll be able to process it for you and then provide you with safe tap water.
Secondly, if you drink bottled water then you should know that Singaporean tap water isn't always as clean as it's cracked up to be. Take the time to buy some bottled water yourself or at least a good supply of it should you be staying somewhere with no tap water. Bottled water is generally of higher quality than tap water, as it's usually filtered and sealed at the source. However, there are a number of impurities in tap water than bottled water can't overcome. If you're staying somewhere like Clarke Quay, for instance, then you should consider buying your water from a well-known bottled water supplier. That way you'll be guaranteed a consistently high quality supply.
Singapore Water Safety
Singapore water safety is given high regard by the government and private agencies for its people. With more than seven million people who have learned how to swim in schools throughout the country, there is a very low incidence of accidents occurring. It is also true that Singapore has some of the best diving beaches in the world. However, despite all the positive points, accidents do still happen, but they are usually of minor nature with little damage being done.
Singapore water safety experts advise that while enjoying swimming at a swimming pool in Singapore, you should only go for as much as you can handle without feeling any stress. A word of caution is that if you have a problem with overrunning or too many people in your pool at once, then you should limit your swimming to one or two people at a time. You should also be careful not to go swimming when you are tired or feel like you might not be able to keep up with the other swimming pools. Lastly, be extra cautious if there are other kids or adults around when you are swimming.
To enjoy a good swimming experience at a Singapore swimming pool, you should invest in good swimming pool equipment. Whether it is a lifeguard, water filter, or other additional equipment, ensure that you purchase them from reputed manufacturers to ensure their quality and durability. Also ensure that the pool you choose for Singapore water safety purposes is in a place where there is no distraction, such as trees or tall buildings near the swimming pool. Apart from the above tips on Singapore water safety, you should also try to find out the exact location of the nearest hospital and ask them if they would come and help you in case something goes wrong while you are swimming. In case you feel sick after swimming, then take a taxi or bus straight to the nearest hospital for treatment.
Singapore National Water Agency
The Singapore National Water Agency (BNWA) was formed in 1965 to administer and promote the provision of clean and healthy water throughout the country. Apart from ensuring that the supply of water is free from harmful contaminants, the agency also ensures that it meets the aesthetic and hygienic requirements of the residents of Singapore. Among other activities, the agency undertakes the general management of the city's water system and its supply. The agency also enforces compliance with the prescribed standards of quality in the water supply by putting into effect a number of policies and rules.
The BNWA ensures that each person in Singapore has an individual water dispenser or personal container to access safe and clean water at home or in the office. It also provides the public with information on how to protect their health by adhering to hygiene and proper personal hygiene. By ensuring that all residents have access to clean and fresh water, the BNWA serves as a role model for other communities throughout the country. For instance, in Malaysia, where the majority of the population relies on wells for their daily water needs, the government has not been able to build many new wells since the establishment of the BNWA. This has caused many to turn to groundwater for their water requirements.
In addition to ensuring that the supply of water is safe for its users, the BNWA also ensures that the water systems are properly maintained to improve their efficiency and performance. Through its research and analysis wing, the BNWA has developed a number of strategies for improving the efficiency of the water system, such as introducing a new financial incentive scheme to improve the operating costs of the water system. This is in addition to the government's focus on streamlining and expanding the water system to ensure that it is more effective and efficient. By combining technological improvements with regulatory initiatives, the Singapore National Water Agency has helped to ensure that the quality of the water supply is high and that the costs associated with the water system are minimal.

Source of Water in Singapore
Water Catchment – Water collected from rainfall and used water. How to collect rainwater? Through an extensive network of drains, canals, and rivers. Water routed to reservoirs before treatment. On the other hand, used water obtained in underground pipes that head to a recycling plant. Separate methods guarantee that the waterways are free of contamination.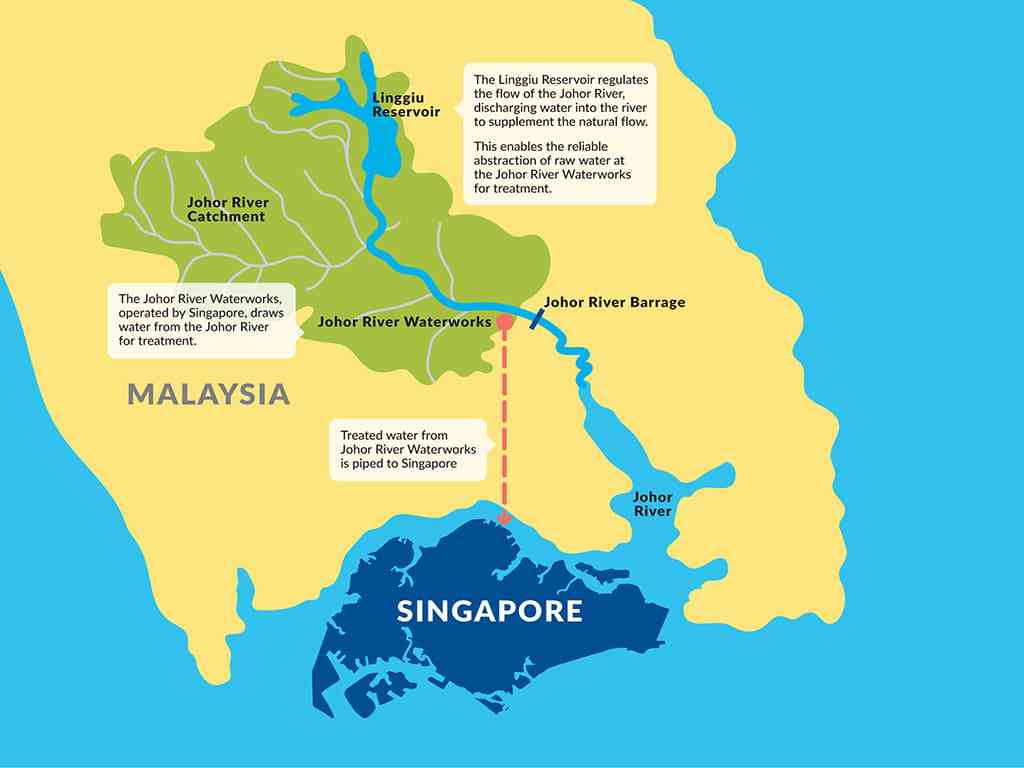 Imported Water – Singapore can allure up to 250 million gallons of water a day from the Johor river. In return, they are required to provide up to 2% treated water to the Johor river following the water agreement in 1962. Added deal in 1990 composed by PUB that Linggiu Reservoir will free water into the Johor river to supplements its flow.
NEWater – method converts our treated used water into ultra-clean, high-grade reclaimed water, cushioning our water supply against dry weather and moving Singapore towards water sustainability. Now, five NEWater plants are fulfilling up to 40% of Singapore's current water demands. By 2060, NEWater must meet up to 55% of Singapore's projected water demand.
Desalinated Water – Seawater surrounding Singapore, and PUB has transposed seawater into drinking water. PUB continue to spend in experimentation to gain more effective ways to desalinate seawater. Today, we have three desalination plants with a blended capacity of 130 mgd that can reach up to 30% of Singapore's current water needs. An additional two more desalination plants will be ready by 2020. Desalinated water is supposed to meet up to 30% of Singapore's projected water demands by 2060.
Wikitravel
Tap water is safe for drinking, and sanitation standards are very high. As a tropical country, Singapore is hot and humid so drink a lot of water. The lowest temperature ever recorded in Singapore was way back in 1934, when it hit a low of 19.4°C (66.9°F).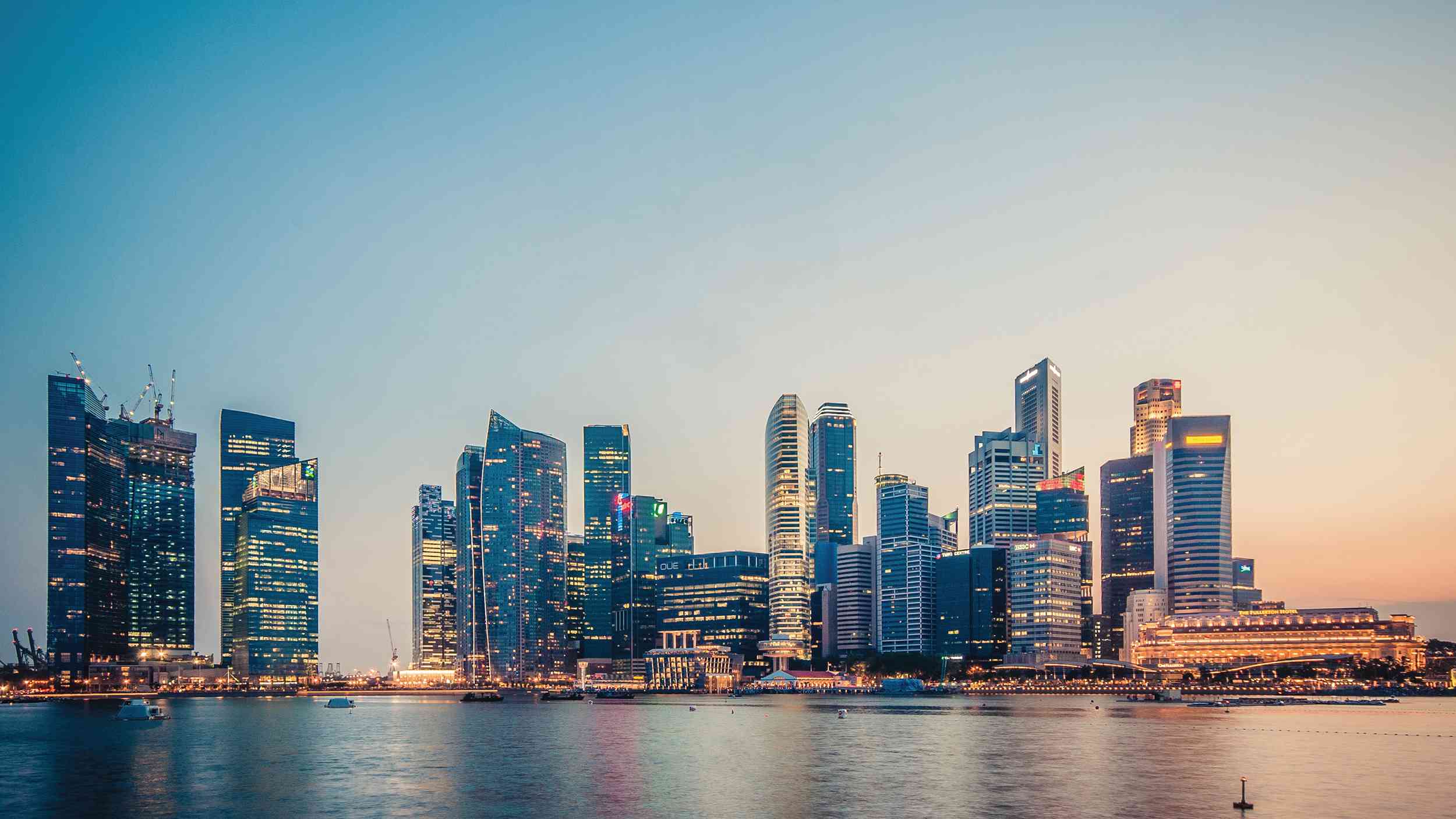 The estimated price of bottled water
USER SUBMITTED RATINGS
Singapore tap water
Drinking Water Pollution and Inaccessibility

14% Very Low

Water Pollution

25% Low

Drinking Water Quality and Accessibility

86% Very High

Water Quality

75% High
The above data is comprised of subjective, user submitted opinions about the water quality and pollution in Singapore, measured on a scale from 0% (lowest) to 100% (highest).
Reminder
Always take extra precautions, the water may be safe to drink when it leaves the sewage treatment plant but it may pick up pollutants during its way to your tap. We advise that you ask locals or hotel staff about the water quality. Also, note that different cities have different water mineral contents.
Sources and Resources
Sources Cited
Additional Resources
Current Weather in Singapore
SINGAPORE WEATHER
Some of the Convenience Stores in Singapore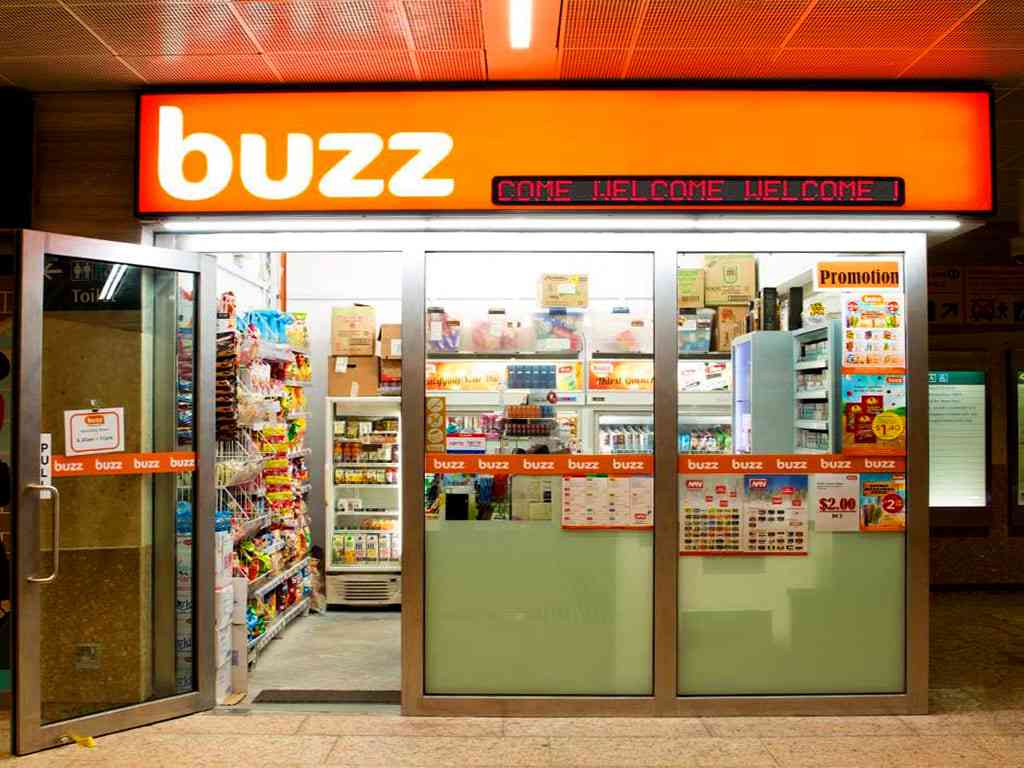 Buzz
7-Eleven
Capitol Corner Convenience Store
Cheers
Estimated Price of Bottled Water
| | | | | |
| --- | --- | --- | --- | --- |
| Volume | SGD | USD | EUR | GBP |
| 1.5-liter | S$1.69 | $1.23 | €1.11 | £1.00 |