−
+
Table of Contents
Can You Drink Tap Water in Pomona?
Yes, Pomona's tap water is generally considered safe to drink as Pomona has no active health based violations of the Safe Drinking Water Act (SDWA) that we are aware of. Other factors such as lead piping in a home, or low levels of pollutants on immunocompromised individuals, should also be considered, however. To find more recent info we might have, you can check out our boil water notice page or the city's water provider website.
According the EPA's ECHO database, from April 30, 2019 to June 30, 2022, Pomona's water utility, Calif State Polytechnical Univ - Pomona, had 0 violations of the Safe Drinking Water Act. For more details on the violations, please see our violation history section below. The last violation for Pomona was resolved on March 31, 2017. This assessment is based on the Calif State Polytechnical Univ - Pomona water system, other water systems in the city may have different results.
While tap water that meets the EPA health guidelines generally won't make you sick to your stomach, it can still contain regulated and unregulated contaminants present in trace amounts that could potentially cause health issues over the long-run. These trace contaminants may also impact immunocompromised and vulnerable individuals.
The EPA is reviewing if it's current regulations around pollutant levels in tap water are strict enough, and the health dangers posed by unregulated pollutants, like PFAS.
Pomona Tap Water Safe Drinking Water Act Violation History - Prior 10 Years
Below is a ten year history of violations for the water system named Calif State Polytechnical Univ - Pomona for Pomona in California. For more details please see the "What do these Violations Mean?" section below.
From Jan. 1, 2017 to March 31, 2017, Pomona had 1 health-based Safe Drinking Water Act violation with the violation category being Maximum Contaminant Level Violation, more specifically, the violation code was Maximum Contaminant Level Violation, Average which falls into the Disinfectants and Disinfection Byproducts Rule rule code group, and the Stage 2 Disinfectants and Disinfection Byproducts Rule rule code family for the following contaminant code: TTHM.
Is there Lead in Pomona Water?
Based on the EPA's ECHO Database, 90% of the samples taken from the Pomona water system, Calif State Polytechnical Univ - Pomona, between sample start date and sample end date, were at or below, 0.0 mg/L of lead in Pomona water. This is 0% of the 0.015 mg/L action level. This means 10% of the samples taken from Pomona contained more lead.
While Pomona water testing may have found 0.0 mg/L of lead in its water, that does not mean your water source has the same amount. The amount of lead in water in a city can vary greatly from neighborhood to neighborhood, or even building to building. Many buildings, particularly older ones, have lead pipes or service lines which can be a source of contamination. To find out if your home has lead, we recommend getting you water tested.
No amount of lead in water is healthy, only less dangerous. As lead accumulates in our bodies over time, even exposure to relatively small amounts can have negative health effects. For more information, please check out our Lead FAQ page.
Are there PFAS in Pomona Tap Water?
Currently, testing tap water for PFAS isn't mandated on a national level. We do have a list of military bases where there have been suspected or confirmed leaks. There appears to be at least one military base - AZUSA CA NCCOSC MORRIS DA - near Pomona with suspected leaks.
With many potential sources of PFAS in tap water across the US, the best information we currently have about which cities have PFAS in their water is this ewg map, which you can check to see if Pomona has been evaluated for yet.
Our stance is better safe than sorry, and that it makes sense to try to purify the tap water just in case.
Pomona SDWA Violation History Table - Prior 10 Years
Compliance Period
Status
Health-Based?
Category Code
Code
Rule Code
Contaminant Code
Rule Group Code
Rule Family Code
01/01/2017 - 03/31/2017
Resolved
Yes
Maximum Contaminant Level Violation

(MCL)

Maximum Contaminant Level Violation, Average

(02)

Stage 2 Disinfectants and Disinfection Byproducts Rule

(220)

TTHM

(2950)

Disinfectants and Disinfection Byproducts Rule

(200)

Stage 2 Disinfectants and Disinfection Byproducts Rule

(220)
What do these Violations Mean?
Safe Drinking Water Act Violations categories split into two groups, health based, and non-health based. Generally, health based violations are more serious, though non-health based violations can also be cause for concern.
Health Based Violations
Maximum contaminant levels (MCLs) - maximum allowed contaminant level was exceeded.
Maximum residual disinfectant levels (MRDLs) - maximum allowed disinfectant level was exceeded.
Other violations (Other) - the exact required process to reduce the amounts of contaminants in drinking water was not followed.
Non-Health Based Violations
Monitoring and reporting violations (MR, MON) - failure to conduct the required regular monitoring of drinking water quality, and/or to submit monitoring results on time.
Public notice violations (Other) - failure to immediately alert consumers if there is a serious problem with their drinking water that may pose a risk to public health.
Other violations (Other) - miscellaneous violations, such as failure to issue annual consumer confidence reports or maintain required records.
SDWA Table Key
Field
Description
Compliance Period
Dates of the compliance period.
Status
Current status of the violation.

Resolved - The violation has at least one resolving enforcement action. In SDWIS, this indicates that either the system has returned to compliance from the violation, the rule that was violated was no longer applicable, or no further action was needed.
Archived - The violation is not Resolved, but is more than five years past its compliance period end date. In keeping with the Enforcement Response Policy, the violation no longer contributes to the public water system's overall compliance status. Unresolved violations are also marked as Archived when a system ceases operations (becomes inactive).
Addressed - The violation is not Resolved or Archived, and is addressed by one or more formal enforcement actions.
Unaddressed - The violation is not Resolved or Archived, and has not been addressed by formal enforcement.

show details

Health-Based?
Whether the violation is health based.
Category Code

The category of violation that is reported.

TT - Treatment Technique Violation
MRDL - Maximum Residual Disinfectant Level
Other - Other Violation
MCL - Maximum Contaminant Level Violation
MR - Monitoring and Reporting
MON - Monitoring Violation
RPT - Reporting Violation

show details

Code
A full description of violation codes can be accessed in the SDWA_REF_CODE_VALUES (CSV) table.
Contaminant Code
A code value that represents a contaminant for which a public water system has incurred a violation of a primary drinking water regulation.
Rule Code
Code for a National Drinking Water rule.

110 - Total Coliform Rule
121 - Surface Water Treatment Rule
122 - Long Term 1 Enhanced Surface Water Treatment Rule
123 - Long Term 2 Enhanced Surface Water Treatment Rule
130 - Filter Backwash Rule
140 - Ground Water Rule
210 - Stage 1 Disinfectants and Disinfection Byproducts Rule
220 - Stage 2 Disinfectants and Disinfection Byproducts Rule
230 - Total Trihalomethanes
310 - Volatile Organic Chemicals
331 - Nitrates
332 - Arsenic
333 - Inorganic Chemicals
320 - Synthetic Organic Chemicals
340 - Radionuclides
350 - Lead and Copper Rule
410 - Public Notice Rule
420 - Consumer Confidence Rule
430 - Miscellaneous
500 - Not Regulated
111 - Revised Total Coliform Rule

show details

Rule Group Code
Code that uniquely identifies a rule group.

120 - Surface Water Treatment Rules
130 - Filter Backwash Rule
140 - Groundwater Rule
210 - Stage 1 Disinfectants and Disinfection Byproducts Rule
220 - Stage 2 Disinfectants and Disinfection Byproducts Rule
230 - Total Trihalomethanes
310 - Volatile Organic Chemicals
320 - Synthetic Organic Chemicals
330 - Inorganic Chemicals
340 - Radionuclides
350 - Lead and Copper Rule
400 - Other
500 - Not Regulated
110 - Total Coliform Rules
410 - Public Notice Rule
420 - Consumer Confidence Rule
430 - Miscellaneous

show details

Rule Family Code
Code for rule family.

100 - Microbials
200 - Disinfectants and Disinfection Byproducts Rule
300 - Chemicals
400 - Other
500 - Not Regulated

show details
For more clarification please visit the EPA's data dictionary.
Pomona Water - Frequently Asked Questions
HOW DO I CONTACT POMONA CUSTOMER SERVICE?
To contact customer service for the Pomona water provider, Calif State Polytechnical Univ - Pomona, please use the information below.
By Phone:
909-869-3034
By Email:
galwin@cpp.edu
By Mail:
3801 WEST TEMPLE AVENUE
FACILITIES MANAGEMENT BUILDING 81
POMONA, CA, 91768
HOW TO PAY BILL FOR CALIF STATE POLYTECHNICAL UNIV - POMONA
HOW TO START & STOP POMONA WATER SERVICE
Starting Your Service
Moving to a new house or apartment in Pomona means you will often need to put the water in your name with Calif State Polytechnical Univ - Pomona. In order to put the water in your name, please click the link to the start service form below. Start service requests for water bills typically take two business days.
Want to create a new account?
Leaving your house or apartment in Pomona means you will likely need to take your name off of the water bill with Calif State Polytechnical Univ - Pomona. In order to take your name off the water bill, please click the link to the stop service form below. Stop service for water bills requests typically take two business days.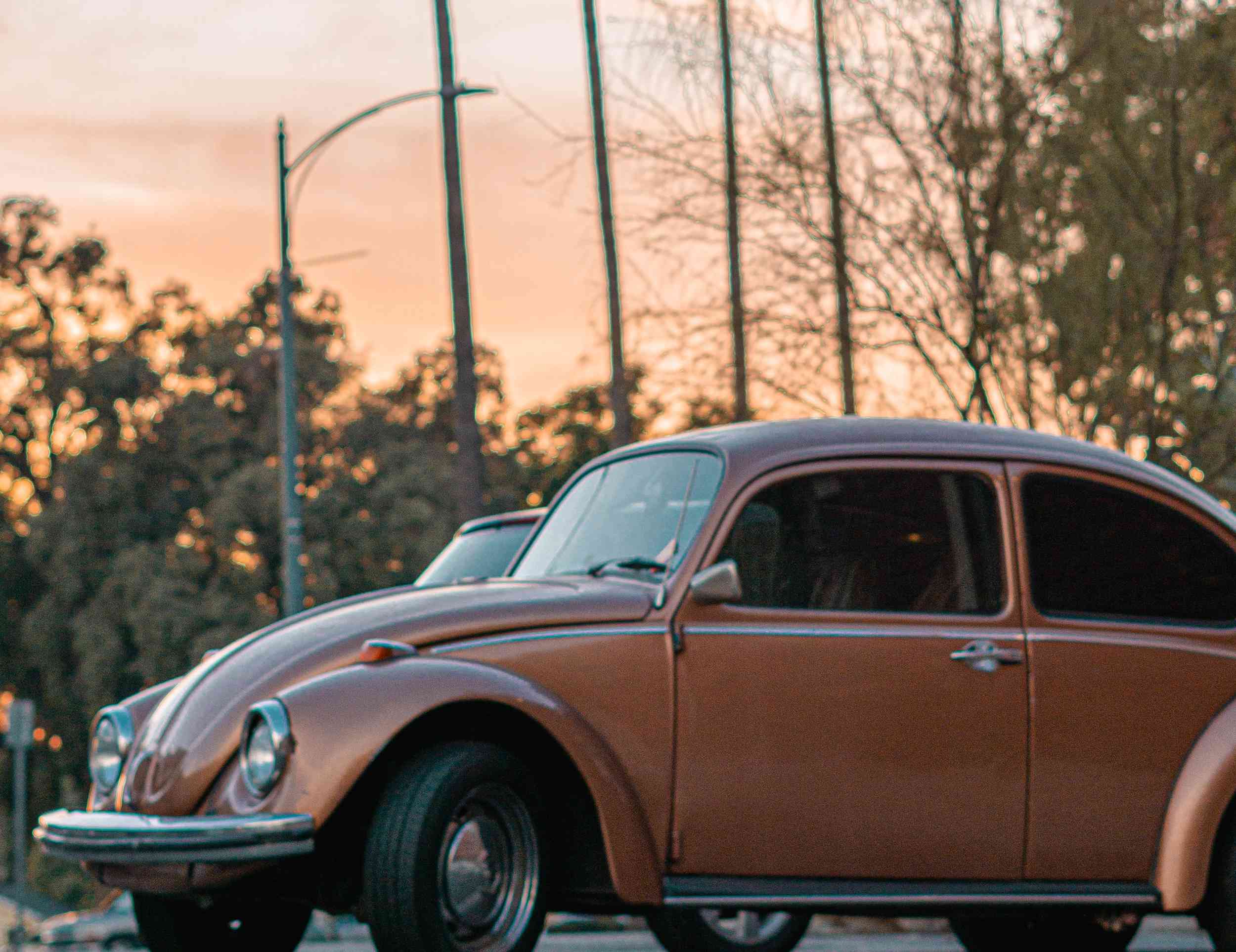 The estimated price of bottled water
USER SUBMITTED RATINGS
Pomona tap water
Drinking Water Pollution and Inaccessibility

50% Moderate

Water Pollution

75% High

Drinking Water Quality and Accessibility

50% Moderate

Water Quality

25% Low
The above data is comprised of subjective, user submitted opinions about the water quality and pollution in Pomona, measured on a scale from 0% (lowest) to 100% (highest).
Contaminants
---
Pomona Water Department
EWG's drinking water quality report shows results of tests conducted by the water utility and provided to the Environmental Working Group by the California State Water Resources Control Board, as well as information from the U.S. EPA Enforcement and Compliance History database (ECHO). For the latest quarter assessed by the U.S. EPA (January 2019 - March 2019), tap water provided by this water utility was in compliance with federal health-based drinking water standards.
Utility details
Serves:

151713

Data available:

2012-2017

Data Source:

Surface water

Total:

32
Contaminants That Exceed Guidelines
1%2C2-Dibromo-3-chloropropane (DBCP)
Arsenic
Bromodichloromethane
Bromoform
Chloroform
Chromium (hexavalent)
Dibromochloromethane
Dichloroacetic acid
Nitrate
Nitrate and nitrite
Tetrachloroethylene (perchloroethylene)
Total trihalomethanes (TTHMs)
Trichloroacetic acid
Trichloroethylene
Uranium
Other Detected Contaminants
1%2C1-Dichloroethylene
1%2C4-Dioxane
Aluminum
Barium
Bromochloroacetic acid
Chlorate
Chromium (total)
Dibromoacetic acid
Fluoride
Haloacetic acids (HAA5)
Molybdenum
Monobromoacetic acid
Perchlorate
Selenium
Strontium
Thallium
Vanadium
Reminder
Always take extra precautions, the water may be safe to drink when it leaves the sewage treatment plant but it may pick up pollutants during its way to your tap. We advise that you ask locals or hotel staff about the water quality. Also, note that different cities have different water mineral contents.
Sources and Resources
Sources Cited
Additional Resources
Pomona Tap Water
You might be putting the ice in smoothies, drinks, and other desserts. Still, you're also serving diners an icy glass of fresh Pomona tap water for a few minutes. The first thing you need to remember is that tap water is treated in many places. So, while it might be OK to give away the glass to someone, you must make sure that it is also filtered to remove the chloroform gas that sometimes forms when it freezes. Suppose you do not do this or do not filter the water before giving it to the customers. In that case, they might drink a little more than you anticipated, which can cause nausea and upset stomachs. Always use a carbon filter when possible.
Now that you have the fresh Pomona for your restaurant ice machine, all you have to do is get the machine to churn out some delicious cold drinks. Since it uses spring water from the springs in Pomona and has no additional chemicals added, the resulting drinks are just as delicious as if you had purchased them from the store. The only difference will be that the water used will be different, so check the label before buying it and make sure it's not expired. Otherwise, it will simply taste old and unappealing.
Now, let's say you want to sell the Pomona ice machines to the restaurant and bar industry in general. The problem is that most of the shops in the North West and Pacific Coast sell them already assembled. Since there are no rules on making them, the manufacturers fill in the blanks and put their brand of labels on them. If you buy one from the manufacturer, you might find that it comes with many screws and bolts that are not needed and are therefore useless to you. This is why you should buy a different brand and add your accessories and parts.
Pomona Drinking Water
The Pomona drinking water is better than most. They have an incredible selection of bottled water available at their beautiful tasting bar. You can buy their water in the bottle they offer or buy a bottle from their attached store. Their bar is open late, so if you are in the mood to hit the town and taste the local California wines, then stop on by their pub and enjoy the experience.
Contact Information. Address, phone number, and hours for the Pomona Water Department at South Garey Avenue, Pomona CA., map of Pomona Water Department available at the link below. Free municipal water delivery available in Orange County. Free water cooler service every week in the South Garey area.
If you want a taste of California's great wine, stop by at the nearby Banyan Tree or Garden Center located at Cortely Street. Not only are their store's great locations to shop, but you will find some delicious food there as well. They also provide a great source of bottled water for their convenience stores. For those that are in the mood to tour the park while drinking their local water, the Crystal Springs Water Park is a beautiful place to visit.
Pomona Water Department
The Pomona water department, located in Pomona, CA, is an independent utility company that serves the public water system in the cities of Pomona and Oxnard. The Water Department, also known as the Water Utility, delivers potable tap water throughout the cities of Pomona and Oxnard. The water distributed by the department is cleaner than the chlorinated municipal water supplies but not as pure as the state-wide regulated groundwater systems. Because of this fact, many people choose to buy their drinking water bottles, and the Pomona water dispenser is just the way to go. When you're done with your purchase, take your bottle to the USPS Office in Oxnard, and you'll receive a check with your name on it.
Since 2021, the department has conducted a survey where they ask every resident the same set of questions regarding water consumption, including how much water is used for personal use and how much is sent to the water supplier. This allows the department to calculate how many bottles are needed to meet the city's needs. However, because of budget cuts that took effect over the past two years, most residents are concerned with getting clean, safe water for their families rather than counting bottles. Therefore, the department has redesigned its water bottle program, known as the "bottle swap."
Every year, residents can exchange their old water bottles for a new one provided by the Water Department. Each household may only be allowed a maximum of one water bottle per household. If more than one is being used, then the entire home must exchange them. Of course, the cost for a water bottle from the Pomona water dispenser is not free. However, considering the cost of bottled water, it is still a good investment for the environment and good for the pocketbook.
Pomona Water Quality
If you want to know more about the Pomona water quality, then read on. This article will cover some of the things you should know about this natural water from Pomona (CA) county. One of the most important things you need to know is that the water quality here is excellent and safe for you and your family to use. The only way you can have a quality experience with the water you're using is to install an under mount water filter system that will take out all the harmful substances from the water supply and leave you with pure, healthy water.
It's hard to believe that there are contaminants in the water supplied by the town's water systems somewhere in our country. Most people don't realize that it happens, and the sad part is that the people that live in small rural areas do not even realize that it happens until it is too late to take care of it. You should know that you need to make sure that you get one that a licensed and certified company makes to provide water filtration for both residential and commercial customers when you are searching for a good quality water filter system. This way you know that they have tested the water and the quality is good. You don't have to worry about having any waterborne illnesses because of the quality of water supplied.
One thing that you should also keep in mind is the fact that it is illegal to use pesticides or herbicides on the Pomona water quality. Suppose you feel that you need to use any chemicals in the water. In that case, you need to make sure that you contact the town of Pomona as they are the ones that have the authority to tell you that you can't do it. The best way to avoid getting into any trouble with the town of Pomona is to call them on the phone and talk to them. They will be glad to help you and tell you what kinds of chemicals you can use and if there are any restrictions. I'm sure you'll agree that it's better for you and for the environment to stay away from any unnecessary chemical exposure.
Pomona Bottled Water
One of the most popular brands in the California area is Pomona bottled water delivery. It is also one of the best, so it is no wonder that many people choose it for their drinking needs. What is so great about Pomona is that it offers both regular and filtered water throughout all of its stations. This type of service works so well because many of the customers have homes with sophisticated filters that do not remove particles or odors from the tap water. They want a dependable source of drinking water that tastes good. These people have a lot of choices since several different water delivery companies in the Los Angeles area.
One of the most reliable bottled water delivery service companies in Los Angeles is called Water4You. They offer three different options for their customers. The first is their basic subscription package. This package gives a customer the option of having a good-looking box full of bottled water delivered directly to their home every month.
The second option is their value proposition plan. This package allows drinking water delivery customers to receive a discount on the price they pay for a subscription. This could be significant savings for someone who does not need the service as often as the person who has a subscription. A third package is called Value Select. It is available only to drinking water customers. It provides a discount of up to fifty percent off the regular price when you buy three water bottles from one company.
Pomona Drinking Water Quality
You can find out what the Pomona drinking water quality is by many different sources. Several public officials will come out and tell you that the water that runs into the city of Pomona has some of the highest quality that you can get anywhere in California. They are right about this. The treatment facility they use does the job, but they must go beyond that to get a product like this. The treatment facility will also include a backup water system just in case of an emergency.
You will also notice that it is pretty affordable as well. Most people will not have to spend much money on their home water filtration system. Many companies make them, and there are a lot of consumers that choose these products. The reason for this is because they are very effective and the quality is outstanding. You can find a quality product for well under one hundred dollars, which is less than some of the very best systems you can spend thousands of dollars on.
The water that is treated at Pomona is the same type that is distributed throughout the entire United States and Canada. This means that you can find out if you have this type of water anywhere else in your home and find out about the water quality in Pomona. Numerous websites will help you find out more about the water that you drink and the water you use for your heating system.
Pomona Water Utility
If you are going to look at the Pomona water utility rating, you may also be able to check out the questions that will be asked. These questions cover some of the critical issues when it comes to using this particular type of appliance. Many people wonder whether these types of items will be covered in the standard water bill they receive each month. The answers to these questions can provide all of the information needed to make the decision easier to decide.
The Quizlet that is associated with the Pomona water utility rating is not hard to use. It is effortless to understand, and even a child can easily understand what is being asked. When looking at the various aspects of this particular product, it helps to take a close look at the user interface provided on the app store that it is available through. This includes information such as the available options for setting the various parameters of the appliance and, more importantly, the controls that can be used over the unit's overall performance.
The control used over the appliances on the system can be customized by clicking on the various buttons on the user interface. This is a highly convenient way for anyone to get the information they need when checking out the multiple aspects of the devices featured on this particular brand. In addition to the available information on the main screen, it helps to look at some of the different add-ons featured on the Pomona water utility watch face. These include several other icons and buttons that can help make it easier for anyone to customize the appliance's operation to the extent that they feel comfortable. The flashcards that are part of the product are also some of the most durable types of material found anywhere.
Pomona Surface Water
The Pomona surface water is considered to be an off-site groundwater source. This means that it is not a source of direct drinking water. Still, it can be used for bathing, cooking, brushing your teeth, or any other number of daily activities. It is considered to be safe to drink even when the contamination level is considered to be high or very high. However, because it is above the ground, it is not regarded as impervious to bacterial growth. It will eventually become polluted over time. It would help if you took care to never swim in it without filtering it first.
You need to be careful if you decide to install a well on the property. It would be wise to have the permission of your local board of supervisors before doing such a project, as there are laws that regulate how deep wells can go. There are many advantages to a surface water system, including the fact that they do not pollute the air and underground water systems, and they do not have to be monitored as often. If used correctly, they can provide a year-round source of water. However, there are disadvantages, and you must learn about them before deciding to use a Pomona surface water system.
One of the most common disadvantages of using a surface water system is that it does not protect against ultraviolet radiation from the sun. Ultraviolet rays can cause significant damage to your skin and your hair. The water from a well also has to be treated every time it is used. Unfortunately, this treatment has become extremely expensive, and not all well owners can afford it.
Water in Pomona
A water filtration company in Pomona offers its customers a service that can end up saving their lives. If you are worried about the water in your home, you should find out if a water testing center near you has found a high level of lead in it. Lead is a hazardous substance. It can cause learning disabilities and behavioral problems in young children. In adults, lead can damage the arteries and increase the risks of heart attack and stroke.
According to the county of Riverside, California, the water in Pomona is among the "best in the nation" for overall water quality. The only problem was that too many users submitted ratings for that information to be genuinely impartial or accurate. The user-submitted ratings often differ significantly from what an independent laboratory would test and then publish. So, although there is general agreement that Pomona water is excellent, some of the user-submitted ratings might not reflect that level of quality.
The best way to make sure your drinking water is by having it tested by an independent laboratory. A third party will take the samples and test for any impurities such as pesticides or herbicides. Then they compare the results with the levels of chlorine and other contaminants in the tap water to see which ones are causing the most damage. The result is a report that tells you what kind of water quality you are getting. User-submitted ratings might have been correct, but they don't reflect what's happening in your home.
Pomona Water District
The Pomona water district is one of the most popular tourist destinations in California. It is located in the central portion of the San Bernardino Mountains. It is considered to be the jewel of the mountain range. A majority of the homes are in pristine condition and have all the modern amenities you would find in the homes of middle-class Americans. The water itself is naturally beautiful as it flows through canyons and rock gardens.
While there are many attractions and activities within the city limits, the most famous attraction is the San Andreas Fault. The fault extends several miles into the canyon, which means that you can see the responsibilities moving beneath the surface if you drive your car down the water. If you happen to come across this site while driving down the famed Colorado road, make sure to stop at the gas station so that you can fill up. That's how you get the most out of this particular sight.
One of the most exciting sights to find in the Pomona water district is the observation tower that sits on the bluff overlooking the water. If you're lucky enough to spot a sea turtle on a hike up the trail from the parking area, then you've certainly come to an interesting site. For a truly peaceful time, the entire area is also home to an old chapel converted into a museum.