−
+
Table of Contents
Can You Drink Tap Water in Newport News?
Yes, Newport News's tap water is generally considered safe to drink as Newport News has no active health based violations of the Safe Drinking Water Act (SDWA) that we are aware of. Other factors such as lead piping in a home, or low levels of pollutants on immunocompromised individuals, should also be considered, however. To find more recent info we might have, you can check out our boil water notice page or the city's water provider website.
According the EPA's ECHO database, from April 30, 2019 to June 30, 2022, Newport News's water utility, Fort Eustis, had 0 violations of the Safe Drinking Water Act. For more details on the violations, please see our violation history section below. The last violation for Newport News was resolved on Dec. 31, 2016. This assessment is based on the Fort Eustis water system, other water systems in the city may have different results.
While tap water that meets the EPA health guidelines generally won't make you sick to your stomach, it can still contain regulated and unregulated contaminants present in trace amounts that could potentially cause health issues over the long-run. These trace contaminants may also impact immunocompromised and vulnerable individuals.
The EPA is reviewing if it's current regulations around pollutant levels in tap water are strict enough, and the health dangers posed by unregulated pollutants, like PFAS.
Newport News Tap Water Safe Drinking Water Act Violation History - Prior 10 Years
Below is a ten year history of violations for the water system named Fort Eustis for Newport News in Virginia. For more details please see the "What do these Violations Mean?" section below.
From Oct. 1, 2016 to Dec. 31, 2016, Newport News had 2 non-health based Safe Drinking Water Act violations with the violation category being Monitoring and Reporting, more specifically, the violation code was Monitoring, Routine (IDSE) which falls into the Disinfectants and Disinfection Byproducts Rule rule code group, and the Stage 2 Disinfectants and Disinfection Byproducts Rule rule code family for the following contaminant codes: Total Haloacetic Acids (HAA5), TTHM.
Is there Lead in Newport News Water?
Based on the EPA's ECHO Database, 90% of the samples taken from the Newport News water system, Fort Eustis, between sample start date and sample end date, were at or below, 0.0 mg/L of lead in Newport News water. This is 0% of the 0.015 mg/L action level. This means 10% of the samples taken from Newport News contained more lead.
While Newport News water testing may have found 0.0 mg/L of lead in its water, that does not mean your water source has the same amount. The amount of lead in water in a city can vary greatly from neighborhood to neighborhood, or even building to building. Many buildings, particularly older ones, have lead pipes or service lines which can be a source of contamination. To find out if your home has lead, we recommend getting you water tested.
No amount of lead in water is healthy, only less dangerous. As lead accumulates in our bodies over time, even exposure to relatively small amounts can have negative health effects. For more information, please check out our Lead FAQ page.
Are there PFAS in Newport News Tap Water?
Currently, testing tap water for PFAS isn't mandated on a national level. We do have a list of military bases where there have been suspected or confirmed leaks. There appears to be at least one military base - Langley Air Force Base - near Newport News with suspected leaks.
With many potential sources of PFAS in tap water across the US, the best information we currently have about which cities have PFAS in their water is this ewg map, which you can check to see if Newport News has been evaluated for yet.
Our stance is better safe than sorry, and that it makes sense to try to purify the tap water just in case.
Newport News SDWA Violation History Table - Prior 10 Years
Compliance Period
Status
Health-Based?
Category Code
Code
Rule Code
Contaminant Code
Rule Group Code
Rule Family Code
10/01/2016 - 12/31/2016
Resolved
No
Monitoring and Reporting

(MR)

Monitoring, Routine (IDSE)

(30)

Stage 2 Disinfectants and Disinfection Byproducts Rule

(220)

Total Haloacetic Acids (HAA5)

(2456)

Disinfectants and Disinfection Byproducts Rule

(200)

Stage 2 Disinfectants and Disinfection Byproducts Rule

(220)

10/01/2016 - 12/31/2016
Resolved
No
Monitoring and Reporting

(MR)

Monitoring, Routine (IDSE)

(30)

Stage 2 Disinfectants and Disinfection Byproducts Rule

(220)

TTHM

(2950)

Disinfectants and Disinfection Byproducts Rule

(200)

Stage 2 Disinfectants and Disinfection Byproducts Rule

(220)
What do these Violations Mean?
Safe Drinking Water Act Violations categories split into two groups, health based, and non-health based. Generally, health based violations are more serious, though non-health based violations can also be cause for concern.
Health Based Violations
Maximum contaminant levels (MCLs) - maximum allowed contaminant level was exceeded.
Maximum residual disinfectant levels (MRDLs) - maximum allowed disinfectant level was exceeded.
Other violations (Other) - the exact required process to reduce the amounts of contaminants in drinking water was not followed.
Non-Health Based Violations
Monitoring and reporting violations (MR, MON) - failure to conduct the required regular monitoring of drinking water quality, and/or to submit monitoring results on time.
Public notice violations (Other) - failure to immediately alert consumers if there is a serious problem with their drinking water that may pose a risk to public health.
Other violations (Other) - miscellaneous violations, such as failure to issue annual consumer confidence reports or maintain required records.
SDWA Table Key
Field
Description
Compliance Period
Dates of the compliance period.
Status
Current status of the violation.

Resolved - The violation has at least one resolving enforcement action. In SDWIS, this indicates that either the system has returned to compliance from the violation, the rule that was violated was no longer applicable, or no further action was needed.
Archived - The violation is not Resolved, but is more than five years past its compliance period end date. In keeping with the Enforcement Response Policy, the violation no longer contributes to the public water system's overall compliance status. Unresolved violations are also marked as Archived when a system ceases operations (becomes inactive).
Addressed - The violation is not Resolved or Archived, and is addressed by one or more formal enforcement actions.
Unaddressed - The violation is not Resolved or Archived, and has not been addressed by formal enforcement.

show details

Health-Based?
Whether the violation is health based.
Category Code

The category of violation that is reported.

TT - Treatment Technique Violation
MRDL - Maximum Residual Disinfectant Level
Other - Other Violation
MCL - Maximum Contaminant Level Violation
MR - Monitoring and Reporting
MON - Monitoring Violation
RPT - Reporting Violation

show details

Code
A full description of violation codes can be accessed in the SDWA_REF_CODE_VALUES (CSV) table.
Contaminant Code
A code value that represents a contaminant for which a public water system has incurred a violation of a primary drinking water regulation.
Rule Code
Code for a National Drinking Water rule.

110 - Total Coliform Rule
121 - Surface Water Treatment Rule
122 - Long Term 1 Enhanced Surface Water Treatment Rule
123 - Long Term 2 Enhanced Surface Water Treatment Rule
130 - Filter Backwash Rule
140 - Ground Water Rule
210 - Stage 1 Disinfectants and Disinfection Byproducts Rule
220 - Stage 2 Disinfectants and Disinfection Byproducts Rule
230 - Total Trihalomethanes
310 - Volatile Organic Chemicals
331 - Nitrates
332 - Arsenic
333 - Inorganic Chemicals
320 - Synthetic Organic Chemicals
340 - Radionuclides
350 - Lead and Copper Rule
410 - Public Notice Rule
420 - Consumer Confidence Rule
430 - Miscellaneous
500 - Not Regulated
111 - Revised Total Coliform Rule

show details

Rule Group Code
Code that uniquely identifies a rule group.

120 - Surface Water Treatment Rules
130 - Filter Backwash Rule
140 - Groundwater Rule
210 - Stage 1 Disinfectants and Disinfection Byproducts Rule
220 - Stage 2 Disinfectants and Disinfection Byproducts Rule
230 - Total Trihalomethanes
310 - Volatile Organic Chemicals
320 - Synthetic Organic Chemicals
330 - Inorganic Chemicals
340 - Radionuclides
350 - Lead and Copper Rule
400 - Other
500 - Not Regulated
110 - Total Coliform Rules
410 - Public Notice Rule
420 - Consumer Confidence Rule
430 - Miscellaneous

show details

Rule Family Code
Code for rule family.

100 - Microbials
200 - Disinfectants and Disinfection Byproducts Rule
300 - Chemicals
400 - Other
500 - Not Regulated

show details
For more clarification please visit the EPA's data dictionary.
Newport News Water - Frequently Asked Questions
HOW DO I CONTACT NEWPORT NEWS CUSTOMER SERVICE?
To contact customer service for the Newport News water provider, Fort Eustis, please use the information below.
By Mail:
2023 Harrison Rd.
P.O. Box N
FORT EUSTIS, VA, 23604
HOW TO PAY BILL FOR FORT EUSTIS
HOW TO START & STOP NEWPORT NEWS WATER SERVICE
Starting Your Service
Moving to a new house or apartment in Newport News means you will often need to put the water in your name with Fort Eustis. In order to put the water in your name, please click the link to the start service form below. Start service requests for water bills typically take two business days.
Want to create a new account?
Leaving your house or apartment in Newport News means you will likely need to take your name off of the water bill with Fort Eustis. In order to take your name off the water bill, please click the link to the stop service form below. Stop service for water bills requests typically take two business days.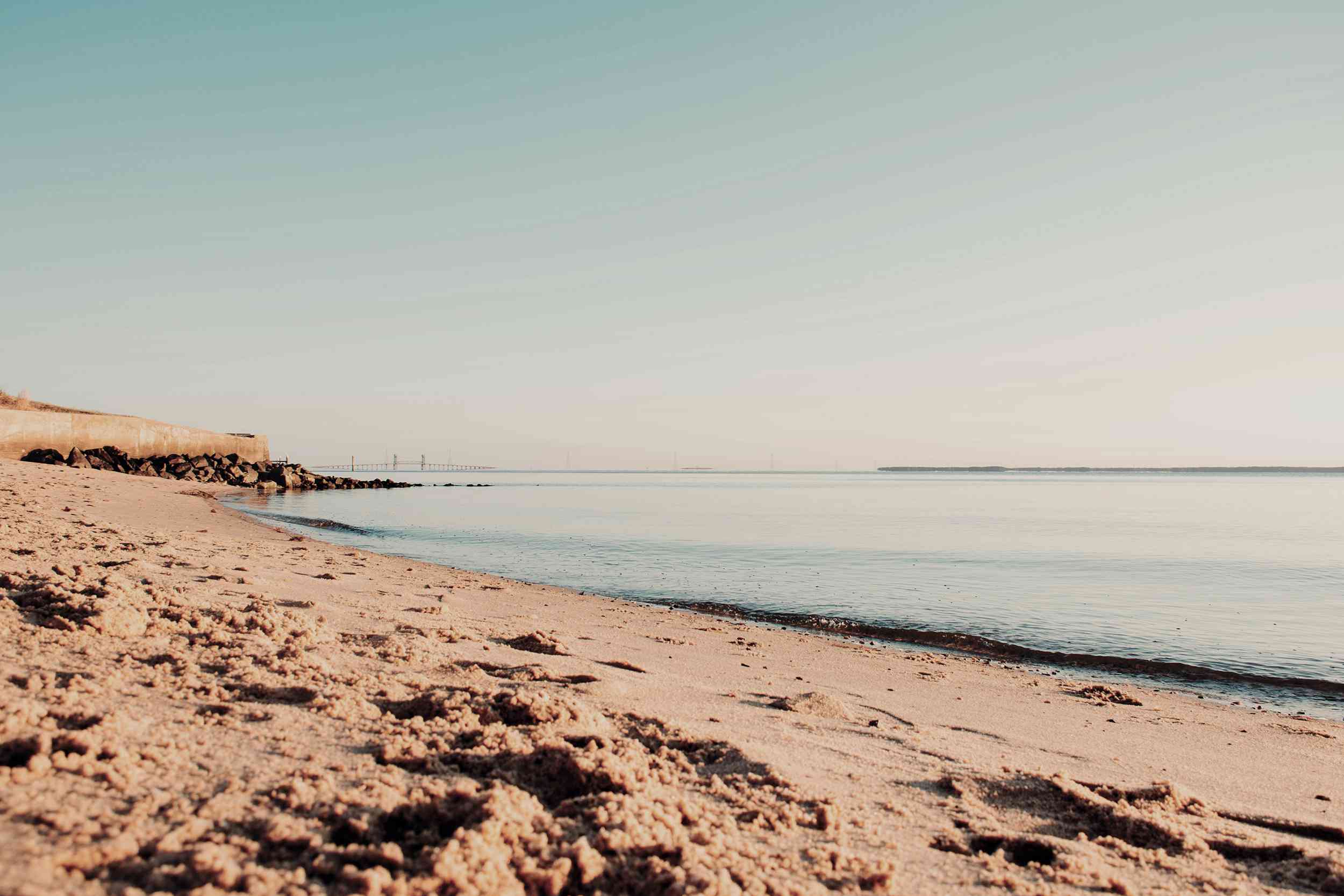 The estimated price of bottled water
USER SUBMITTED RATINGS
Newport News tap water
Drinking Water Pollution and Inaccessibility

50% Moderate

Water Pollution

62% High

Drinking Water Quality and Accessibility

50% Moderate

Water Quality

38% Low
The above data is comprised of subjective, user submitted opinions about the water quality and pollution in Newport News, measured on a scale from 0% (lowest) to 100% (highest).
Contaminants
---
City of Newport News
EWG's drinking water quality report shows results of tests conducted by the water utility and provided to the Environmental Working Group by the Virginia Department of Health - Office of Drinking Water, as well as information from the U.S. EPA Enforcement and Compliance History database (ECHO). For the latest quarter assessed by the U.S. EPA (January 2019 - March 2019), tap water provided by this water utility was in compliance with federal health-based drinking water standards.
Utility details
Serves:

406000

Data available:

2012-2017

Data Source:

Surface water

Total:

23
Contaminants That Exceed Guidelines
Bromodichloromethane
Chloroform
Chromium (hexavalent)
Dibromochloromethane
Dichloroacetic acid
Radium%2C combined (-226 & -228)
Total trihalomethanes (TTHMs)
Trichloroacetic acid
Other Detected Contaminants
Barium
Bromide
Bromoform
Chlorate
Dibromoacetic acid
Fluoride
Haloacetic acids (HAA5)
Manganese
Monobromoacetic acid
Monochloroacetic acid
Nitrate
Nitrate and nitrite
Nitrite
Strontium
Vanadium
Reminder
Always take extra precautions, the water may be safe to drink when it leaves the sewage treatment plant but it may pick up pollutants during its way to your tap. We advise that you ask locals or hotel staff about the water quality. Also, note that different cities have different water mineral contents.
Sources and Resources
Sources Cited
Additional Resources
Newport News Tap Water
While many cities and towns in the US make sure to use anti-plague vaccines in their tap water, Newport News offers a different kind of peace and tranquility: no public water filters on-site. As a result, Newport News tap water has to go through a complex distillation process that kills all the germs, bacteria, viruses, and parasites living in it. Still, it does not remove the trace minerals found naturally in drinking water. Those trace minerals are essential for human health, and without them, Newport News tap water is like taking away your food.
What's more, you'll be putting your family at risk because of the lack of quality treatment. According to the American Water Works Association, distillation is a "flimsy" method of filtering water. It works by subjecting the water to high temperatures, which vaporizes any organic compounds or fat molecules and leaves behind the pure water. This makes it much less effective as a disinfectant, and some studies have shown that it can even make tap water more acidic than natural water.
Also, one of the biggest threats of using distilled water to make tap water at home is that chlorine tends to evaporate from the leaves during distillation. If that disappears into the water, not only are you subjecting yourself to an unsafe chemical attack, but you are also adding a cancer-causing element called trihalomethane to the mix. No amount of chlorine is going to fix that! The best way to ensure that your household drinking water is free of all dangerous chemicals and minerals is to have a home water filtration system at home.
Newport News Drinking Water
The Newport News is a small community located in the eastern part of Newport News, Virginia. The town is situated on the beautiful Ashley Domain, a landfill located on the James River. This landfill contains all trash types, including chemicals, tires, metal scraps, old cars, and more. It also happens to be one of the most heavily polluted places in the country, with over two million pounds of toxic material believed to have been dumped into the James River. Much of this poisonous material is from fertilizer used on fields across the city since it is widely known that large amounts of toxic substances can cause cancer in humans.
Unfortunately, much of this highly toxic material is still being dumped onto the James River. This is why it has become necessary for Newport News drinking water treatment systems to be installed. If you live in Newport News and are concerned about the purity of your drinking water, you should know that several home filtration systems are available to you. Many of these companies offer nationwide warranties on their equipment. They use the latest and best technology to ensure that you and your family are always getting the cleanest and safest water possible.
One of the things that I find the most important when choosing a purifier is that it has to be very easy to maintain. It should not take more than a few minutes a month to clear away all of the sediment and impurities that have built up in your water. This is especially important if you or any household members have any health conditions, such as asthma or allergies. These conditions make it very difficult for people to drink clean water without repeatedly cleaning the water. Besides, if you or someone in your household becomes sick, you do not want to waste time and money healing the person while making their water condition worse.
City of Newport News
The city of Newport News is a port town in the state of Virginia. It is a beautiful spot on the shores of Chesapeake Bay. As of the last 2021 census, the estimated population was 180,711. In next year's count, it is expected that the number will rise to 182,812, making it the sixth-most populated city in Virginia. The city has a wide range of activities and tourist attractions ranging from outdoor activities like hiking, fishing, and boating to indoor activities like museums, art galleries, and movie houses.
The beautiful city's waterfront is lined by soft pines, oak trees, a beautiful harbor, and a wide variety of wildlife. One of the most popular things that city residents and visitors can do is to go on cruises. Many cruises are specially designed to take tourists to the beautiful beaches of Newport News. There are two marinas in the city where you can dock your vessel and enjoy fine meals, drinks, and entertainment. The ports of call are Dog Channel and Crystal Channel.
The city holds a wide range of festivals in various seasons, and it also has a sizeable annual celebration that is filled with fun and excitement. The City of Newport News holds a parade every May and features hundreds of trucks carrying flowers and other things to mark the new season's beginning. The celebration includes trains of all kinds, including street horses, floats, marching bands, and fire apparatus. It is one of the significant events that attract people from all over the country.
Newport News Waterworks
Newport News Waterworks provides customers and users with a wide variety of products. These range from drinking water and sewer treatment to natural gas, propane, natural and other fuels. Besides, they also provide cleaning, repair, installation, and replacements on several different items. For instance, if you leak your water line, Newport News will be able to repair it for you free of charge. They also carry a large inventory of parts for all of the city's waterworks, and they are constantly adding new features and replacing old ones.
Newport News also serves as the headquarters for several different companies dedicated to providing their customers with the highest quality products. For example, Windansea is the place to go if you want to learn more about natural and alternative energy. Also, Newport News offers The Green Solution, a company that helps customers find the best methods for saving money while protecting the environment. All of these businesses work together to give their customers the products they need while maintaining a healthy environment and community. All of the companies in this partnership have mutual goals that work together for a cleaner, greener future.
If you own a business and you want to know where to find the best customer service, you should look into serving customers at Newport News waterworks. Their friendly, helpful employees will make any customer feel welcome and appreciated, especially those trying to do something good for the community and the planet. To get a sample of what the experts have to offer, you can give them a call and tell them everything you are concerned with. They will help you determine your options and let you know whether it will be a wise decision for you to install a system in your home.
Newport News Water Quality
Newport News, Virginia, is located along the Rappahannock River. It is also on the Eastern seaboard of Virginia and has been for over a hundred years. Over the years this part of town has seen a steady increase in tourism. The river that runs through the city is what carries most of the city's sewage. To have clean and excellent tasting drinking water, you must have good Newport News water quality.
This means that the treatment facilities do not filter out the water's impurities as other areas may do. It also means that the treatment plant does not eliminate all the necessary minerals that the water needs. A quality Newport News water supply will have chlorine, a reverse osmosis system, copper, and UV light. They also use a variety of filtration methods. This means using a carbon filtration system, a multi-media block, a sediment filter, or a micron filter to remove particles from the water.
Water quality control is one of the significant responsibilities of the people that own and operate these treatment plants. Newport News is lucky that they have one of the best in the country. If your water comes from a city that does not have a quality system, you are putting yourself and your family at risk. Do yourself a huge favor and find one today. Newport News can be found on US map # 5375.
Newport News Virginia Department of Health
Newport News, Virginia, department of health and wellness offers many services to both men and women through their wellness programs. They have a large array of wellness centers that are located throughout the city. These centers are designed to offer individuals everything from fitness classes, health screenings, acupuncture, and other alternative treatments that can help improve the quality of life for everyone in the family. With Newport News is one of the most vibrant cities in the area, it's no wonder that the healthcare community has noticed and tailored several wellness centers to be available to anyone in the city.
The wellness center located at Town Point Park is one such option offered by the Newport News, Virginia, health and wellness department. Here you will find two full-service clubs that provide everything you could need to get away and enjoy some time on the waterfront. Each club offers various fitness classes, including aerobic, muscle strengthening, and cardiovascular workouts. You can also participate in a social environment that allows you to mingle with other people who are also interested in staying in shape and at the same time get some great workouts as well. Additionally, this particular program offers nutrition consultation, weight management education, exercise instruction, and home exercise programs combined into one comprehensive program. If you are looking for a place to get fit and in shape, this would be the place to go.
Another wellness center located in Newport News geared towards family members is the New Hope Fitness Center. Here you will find equipment rental, personal training, personal sales, and lots of great meals that are low calorie and filled with quality protein. This program offers indoor and outdoor fitness classes separated into different categories like yoga, dancing, and Pilates. If you are searching for a new way to stay in shape and become more active, this is the place to go.
Newport News Water Quality Report
If Newport News services you, Virginia power grid, you need to check out their water quality reports. Why? Well, because you want the best for your family and the environment. In a time when we are constantly hearing the alarm calls from all across the globe on the alarming threats posed by some of the pollutions that are spilling over into our oceans and lakes and rivers, we need to have as many tools that we can use to protect the precious water resources that we have and continue to exist. A Newport News water quality report will give you the information you need to make an informed decision about your water supply.
When a power grid services you, the report can be delivered directly to you or be emailed to you. Certain companies offer this service, but you must find one that you can trust to provide the information you need and has an excellent reputation to relax and know that your water supply is not threatened by any of the contaminants currently present in our groundwater supplies. While looking at the report, look for essential information that contains a list of pollutants that they are testing, and if possible, you would like to have them tested yourself. What makes a good report?
It should be a comprehensive review covering all aspects of the water supply, including testing, data analysis, and recommendation as to what can be done about it. We all need to take care of the environment, but we also need to take care of our families. Newport News offers many programs to check out when you go online, including a website that guides testing for various contaminants. So go online, find a guide to help you test your water, get it tested, and then take the appropriate steps to clean up your water supply. You deserve the best.
Newport News Surface Water
The Newport News surface water is an essential part of the region's water system. It is both an economic and environmental resource and must be protected for future generations. However, unlike other water bodies in Virginia, Newport News is not regulated by Virginia's Department of Environmental Quality, which leaves the door wide open to big chemical companies to potentially contaminate the water supply. Newport News has one of the highest levels of arsenic in the country and has had some major lawsuits against companies that improperly treated or discharged waste into the water.
Fortunately, the state legislature has recently passed a bill that will regulate surface water. But until it becomes law, Newport News residents will continue to face the threat of unregulated pollution from big businesses. When Big Virginia Water, the parent company for both the Newport News surface water and its riverbed water supply, contaminates the surface water, it can wreak havoc on local water systems, especially those drawn from the city's sewer system. Newport News suffers from severe flooding. Because the sewage treatment plants have inadequate capacity to remove harmful chemicals from the stormwater, these contaminants make their way into the public's tap water. This means that pregnant women, children, and people with particular health concerns are at risk for contaminated water.
Besides, chemical companies may dump millions of pounds of waste into the ocean each year, creating dead marine vegetation and excessive amounts of dead algae in the water. Chemicals dumped into the ocean can also be ingested by marine animals and ultimately cause irritation or disease in the water system. Many experts believe that if the surface water were regulated similar to what the city has now, algae, blooms, and toxic contaminants could be controlled. This would be a huge step towards protecting the environment and the water supply quality and benefiting the wildlife that lives in the Newport News area.
Newport News Treatment Plants
The Newport News treatment plants are located in the Hampton Roads metropolitan area. This area is located right along the Georgia border. Many people travel to the site each day to take advantage of the excellent medical care and the many treatment options available for them and their family members. This city is known for the quality care that it provides and the number of treatment options you can find when you make your way to Newport News. This city is ranked among the top cities in the country to treat everything from heart disease and cancer to arthritis and stress.
The Newport News treatment plants are highly trained and fully licensed to offer various services for both individuals and companies. These treatment centers provide many different services that allow you to get the treatment you need regardless of what type of illness or problem you have. These treatment centers are fully equipped to handle almost any situation that you may come across. They are staffed by highly trained individuals who can help you feel comfortable and get the treatment you need when you are in the hospital or the doctor's office. This means that no matter what you are suffering from, there will be a treatment plan or a procedure available at one of these treatment plants to help you recover quickly and to make sure that you are entirely healthy once again.
You can find all kinds of different services at these treatment plants, including cardiothoracic, cardiac and vascular, infectious disease, rheumatoid and musculoskeletal, oncology, neurosurgery, and orthopedics. If you are suffering from one of these conditions or diseases, you do not have time to wait for the appropriate testing and procedures to be completed to determine whether you have the disease. In that case, Newport News has several treatment options open to you to get the care that you need. There are doctors on staff who specialize in just these types of disorders, and they are fully licensed to treat these conditions. The emergency room at these treatment centers is staffed with fully trained nurses and doctors who know how to deal with emergencies in a very compassionate manner. This means that the chances of having your condition treated efficiently are much higher at these treatment centers than anywhere else.
Water in Newport News
There are several good reasons to turn to Bottled Water for your drinking water, as Newport News gives you an idea. Newport News is a rich historical spot with many buildings that date way back in the past, like the Newport Spy Museum and the Thomas Jefferson House. You can also enjoy the city's fine dining restaurants which serve gourmet cuisine from around the world. Another reason to use a bottle is that bottled water provides a convenient way to get the fluoride you need for your teeth; Newport News has one of the state's best water supply systems.
However, it is not just your teeth and mouth that benefit from Bottled Water. A lot of people find that they enjoy drinking the water because they want the taste. If you do not like the taste of your tap water, but enjoy drinking bottled water, then you can buy one of the many available water dispensers in the city and have the water delivered to your door or place of work without hassle.
Our nation's water supply is that most of it are contaminated with toxins and contaminants that can harm our health. Bottled water, on the other hand, is simply a healthier choice. It is better than tap water in several ways. With a bottled water dispenser, you can be sure that you are getting the purest water possible. You can always trust that the water that comes out of your tap will not harm you.
Newport News Water Compliance with Federal
If you own a business in Newport News, Virginia, you must be aware of the requirement that your business complies with the Safe Drinking Water Act of 1974. This was initiated by President Nixon and the Federal Trade Commission under the Clean Water Act provisions. This law's primary purpose was to eliminate all sources of drinking water contamination by eliminating any possible threat to human health and by promoting the development of healthy water supplies. This also made it easier for local governments to protect their local waterways. A Newport News Water Compliance Officer can walk you through all the necessary steps that you need to follow to receive a certificate that shows that your water is indeed safe for drinking.
One significant effect of the Clean Water Act was creating the National Pollutant Discharge Elimination System or NPDES. A Newport News water compliance officer can help you obtain one of these permits so that you are responsible for releasing toxic and harmful substances from your company's water supply. The NPDES program works by placing low-cost and effective filters on household water pipes that trap any excesses or pollutants in your water supply.
You will be required to obtain a permit before installing any equipment that allows for the proper discharge of toxic chemicals or other forms of pollutants into your local water system. In the event of an audit from the NPDES, Newport News water pollution violations can be discovered, corrected, and removed before issuing a permit. You may also have to pay a fine if the state auditing office finds that your water purification methods aren't adequate. If you find any problem areas, contact a Newport News water compliance specialist right away so that they can make necessary changes to your operations.
Newport News Water Utility
The Newport News water utility company, also known as Newport Power and Light, is responsible for delivering clean and safe water throughout the city. Their facilities are strategically located throughout the city to give customers a chance to enjoy easy access to all of the water service options they need. Whether you are looking for a cooler, a water dispenser, or a whole house filter, Newport News has all of it. The main reason that these services are so great is that they are customer-friendly and designed to offer the latest in technology and conservation methods.
When you have a service activated like the water heaters and showers, the utility company removes your pipes' sediment. It cleans your water before making it to your faucets. If you want to be sure that you have the cleanest water possible, it is advisable to choose a water utility that performs regular on-site inspections and maintenance. This is the best way to keep your water utility bill low. It allows the utility company to keep up with the latest technologies and filtration methods, keeping your water as clean and pure as possible.
It doesn't matter if you are a Newport News water utility customer or just looking for a convenient water delivery company because many options are available. Newport News is a fast-growing city, which is why you can be assured that there will always be a company to meet your needs when it comes to clean, safe water. Contact your local utility company for more information, and make the best decision for your family's water supply.
Newport News Water Systems
Newport News offers some of the best water systems available for residents. The city is served by one of the most extensive water treatment facilities globally, the Newport News Treatment Plant. This facility treats all of the city's water and sends it out through the sewer system to all homes, businesses, parks, and recreational areas. This is important because the quality of the water sent by the treatment plant is essential. This quality makes Newport News the number one city for water quality in the Hampton Roads area.
There are many beautiful things about the water that flows through Newport News. There are no chemicals used, which means that there is no additional cost to the residents. Also, since all of the water going into Newport News goes through this plant, they use the latest reverse osmosis equipment, ensuring no pollutants or smells in the water. These steps allow Newport News residents to have clean, great-tasting water.
Many residents have discovered that one of the best things about Newport News water systems is that they are easy to install. All of the pipes and equipment are laid in a large, buried trench, which means that the trench can be filled with dirt, and the installation of new pipes can be done very quickly. This is important, especially because Newport News is constantly bombarded with natural disasters and other kinds of emergencies. With so many hurricanes, floods, and other disasters, all residents must have access to clean, great-tasting water. Besides, many of the water systems available for Newport News have backup generators, which allow residents to draw water from the plant during outages. This will enable residents to have continuous water throughout the summer and the winter months, when the power may go out around the city.
Newport News Water Contaminant
Newport News, Virginia, is in a league of its own when it comes to water contamination. The recent news stories show Newport News as being on the high end of water contamination cases. Over twenty-five thousand people are being tested for various contaminants across the region due to unhealthy public water supplies. The problem is Newport News. Water isn't always the problem.
There has been an increase in cancer cases across the nation due to unsafe water supplies. Newport News has a long-standing history of poor water quality. In the 1950s, when a famous real estate developer was trying to develop the city, there were severe problems with the water supply, and the development was later halted.
In 2021, Newport News joined the ranks of Virginia cities required to test their water for toxic chemicals under the federal law known as the Safe Drinking Water Act. Unfortunately, this does little to help the city clean up its dangerous water supply. The only way to ensure that your home is genuinely free of toxic chemicals is by installing a point-of-use drinking water filter at your kitchen faucet. You'll never have to worry about Newport News water contaminant again.
Newport News Environmental Protection Agency
If you question your local drinking water supply, you should contact the Newport News Environmental Protection Agency at (757) 5th Street, Suite #100, Newport News, Virginia. This office is responsible for all of the environmental compliance within the city limits. If you have any questions about the treatment of stormwater, sewer, and other municipal wastes, you should contact the Newport News Environmental Protection Division. The division has been mandated by the Virginia State Corporation Commission to have full knowledge of all sediment and pollution control within the state. This division works closely with all municipalities within the jurisdiction and the US Environmental Protection Agency.
This division has been authorized to manage and implement programs to control and prevent pollution within the jurisdictions. This particular office was established by an act of the General Assembly of Virginia, which specifically empowered the board to regulate stormwater runoff, protect the groundwater supply in the state, and provide for the protection of the environment. If you live in Newport News, you will want to check out their website for more information on the many programs they offer and to get involved. They also have many helpful publications that explain how environmental compliance can benefit you and your family.
This office is responsible for the oversight of the Newport News Water and Sewer System. They perform inspections of stormwater runoff and wastewater and are accountable for issuing permits for these activities. They educate the public on the importance of stormwater reclamation, pollution sources in the water system, and ways to reduce pollution. Together with the Virginia Department of Natural Resources, they also work to eliminate the unnecessary load on the rivers and waterways by improving navigation and park accessibility. Suppose you would like to take advantage of these tremendous environmental programs. In that case, all that you need to do is contact the Newport News Environmental Protection Agency at (757) 5th Street, Suite #100, Newport News, Virginia.
Newport News Reservoirs
Newport News is one of the busiest cities in the Hampton Roads metropolitan area. It is a popular destination for families, singles, couples, and business people. There are plenty of local attractions, both on land and on water. One of these attractions is the Newport News reservoirs. These reservoirs are an essential part of the community and serve an important purpose. The reservoirs protect valuable land that would otherwise be lost to development.
Newport News has two major reservoirs, which are the Williamsburg and the Stone Mountain reservoirs. These reservoirs are responsible for flood protection for the city. In addition to protecting the city from floods, the reservoirs also play an important role in irrigation. Water is pumped from the reservoirs into the city and then distributed to different parts of the city using canals. It is essential to realize that the Newport News reservoirs were designed for future use and that the city will need to continue using them in the future.
The first man to explore the possibilities of using these reservoirs was Mr. James Hardiman, who patented an innovative hydro-dynamic deposition of limestone. This was later used in various other areas around the country. Currently, Newport News still uses hydro-dynamic technology to control the discharge of limestones from its reservoirs.
Newport News Groundwater
Newport News is located on the beautiful Blue Ridge Mountains, and it is this location that has been selected to be a focus for testing the quality of the local aquifer. This natural resource is the source of most of the drinking water in the state, and it supplies more than 8 million residents with that supply of clean water each day. This resource must not be allowed to be contaminated or allowed to become depleted because that would mean a significant health threat for the people of Newport News. The recent testing found high levels of prescription drugs in groundwater samples taken around the city. If this contamination is left unchecked, it could mean substantial health risks to you and your family.
Now, the news isn't all bad. The tests also found levels of lead and other heavy metals in the groundwater, typically found in minimal amounts. The problem is that it takes time for the heavy metals to become deposited in the ground, and when they do, the effects are often less severe than if the heavy metals had been present in the water in the first place. Newport News has a professional team of monitors who will regularly check the water samples to ensure that they are still good. Once the quality is found to be good, then the treatment can begin.
Testing the local aquifer is necessary because if the groundwater in the area is not pure enough, it can affect the groundwater in the surrounding area, which means the water that ends up in your taps, your food, and your beverages can carry harmful contaminants from the outside. This contamination can prove especially dangerous to children, elderly citizens, and pregnant women, who may not be able to filter out the hazardous contaminants independently. If you live in Newport News, you owe it to yourself to have your groundwater tested so that you can protect your health. Remember, the safety of your family comes first. So don't wait; make sure you get a groundwater sampling in Newport News today.
Newport News Water Services
If you live in Newport News, you can take advantage of the many water services available. There is a wide range of water services that you can get, which includes water filtration, cleaning and cooling, and much more. The city of Newport News offers all of the water services that you need. Newport News offers two different types of water systems: the service provided by the city and one provided by the residents themselves. You have to understand the difference between these two kinds of water systems before deciding which is best for you.
The city water service provides chlorinated water, and this is one of the most common types of water services that people enjoy. However, many people like to use a water purification system to ensure that their water is safe and clean when used for drinking, cooking, or bathing. Newport News residents have their water purification unit at home to enjoy more sterile water and enjoy their tap water that way. The city of Newport News also offers many different types of filtration systems that you can use to make your water safer and cleaner for your consumption. There are many great options when you want to filter your water, and you can choose from things such as pitcher water coolers, countertop filters, under-the-counter filters, countertop filters, faucet filters, and many more. You can do many things to enjoy cleaner water, and you should explore the many options available to you to find the best for you.
Many people live in the Newport News area, and you can take advantage of their water services by contacting a local water service company. Newport News has many different water filtration units that you can use to filter your water and enjoy it. Contact a water service company to learn more about the water filtration units that they offer.