−
+
Table of Contents
Can You Drink Tap Water in Macon?
Yes, Macon's tap water is generally considered safe to drink as Macon has no active health based violations of the Safe Drinking Water Act (SDWA) that we are aware of. Other factors such as lead piping in a home, or low levels of pollutants on immunocompromised individuals, should also be considered, however. To find more recent info we might have, you can check out our boil water notice page or the city's water provider website.
According the EPA's ECHO database, from April 30, 2019 to June 30, 2022, Macon's water utility, Macon Water Authority, had 0 violations of the Safe Drinking Water Act. For more details on the violations, please see our violation history section below. The last violation for Macon was resolved on Jan. 31, 2013. This assessment is based on the Macon Water Authority water system, other water systems in the city may have different results.
While tap water that meets the EPA health guidelines generally won't make you sick to your stomach, it can still contain regulated and unregulated contaminants present in trace amounts that could potentially cause health issues over the long-run. These trace contaminants may also impact immunocompromised and vulnerable individuals.
The EPA is reviewing if it's current regulations around pollutant levels in tap water are strict enough, and the health dangers posed by unregulated pollutants, like PFAS.
Water Quality Report for Macon Tap Water
The most recent publicly available numbers for measured contaminant levels in Macon tap water are in its 2020 Water Quality Report. As you can see, there are levels which the EPA considers to be acceptable, but being below the maximum allowable level doesn't necessarily mean the water is healthy.
Lead in tap water, for example, is currently allowed at up to 15ppb by the EPA, but it has set the ideal goal for lead at zero. This highlights how meeting EPA standards doesn't necessarily mean local tap water is healthy.
EPA regulations continue to change as it evaluates the long term impacts of chemicals and updates drinking water acceptable levels. The rules around arsenic, as well as, lead and copper are currently being re-evaluated.
There are also a number of "emerging" contaminants that are not currently. For example, PFAS (Per- and polyfluoroalkyl substances), for which the EPA has issued a health advisory. PFAS are called "forever chemicals" since they tend not to break down in the environment or the human body and can accumulate over time.
We recommend looking at the contaminants present in Macon's water quality reports, or getting your home's tap water tested to see if you should be filtering your water.
Macon Tap Water Safe Drinking Water Act Violation History - Prior 10 Years
Below is a ten year history of violations for the water system named Macon Water Authority for Macon in Georgia. For more details please see the "What do these Violations Mean?" section below.
From Jan. 1, 2013 to Jan. 31, 2013, Macon had 1 non-health based Safe Drinking Water Act violation with the violation category being Monitoring and Reporting, more specifically, the violation code was Monitoring and Reporting (DBP) which falls into the Disinfectants and Disinfection Byproducts Rule rule code group, and the Stage 1 Disinfectants and Disinfection Byproducts Rule rule code family for the following contaminant code: Chlorine dioxide.
Is there Lead in Macon Water?
Based on the EPA's ECHO Database, 90% of the samples taken from the Macon water system, Macon Water Authority, between sample start date and sample end date, were at or below, 0.0017 mg/L of lead in Macon water. This is 11.3% of the 0.015 mg/L action level. This means 10% of the samples taken from Macon contained more lead.
While Macon water testing may have found 0.0017 mg/L of lead in its water, that does not mean your water source has the same amount. The amount of lead in water in a city can vary greatly from neighborhood to neighborhood, or even building to building. Many buildings, particularly older ones, have lead pipes or service lines which can be a source of contamination. To find out if your home has lead, we recommend getting you water tested.
No amount of lead in water is healthy, only less dangerous. As lead accumulates in our bodies over time, even exposure to relatively small amounts can have negative health effects. For more information, please check out our Lead FAQ page.
Are there PFAS in Macon Tap Water?
Currently, testing tap water for PFAS isn't mandated on a national level. We do have a list of military bases where there have been suspected or confirmed leaks. There appears to be at least one military base - Robins Air Force Base - near Macon with suspected leaks.
With many potential sources of PFAS in tap water across the US, the best information we currently have about which cities have PFAS in their water is this ewg map, which you can check to see if Macon has been evaluated for yet.
Our stance is better safe than sorry, and that it makes sense to try to purify the tap water just in case.
Macon SDWA Violation History Table - Prior 10 Years
Compliance Period
Status
Health-Based?
Category Code
Code
Rule Code
Contaminant Code
Rule Group Code
Rule Family Code
01/01/2013 - 01/31/2013
Resolved
No
Monitoring and Reporting

(MR)

Monitoring and Reporting (DBP)

(27)

Stage 1 Disinfectants and Disinfection Byproducts Rule

(210)

Chlorine dioxide

(1008)

Disinfectants and Disinfection Byproducts Rule

(200)

Stage 1 Disinfectants and Disinfection Byproducts Rule

(210)
What do these Violations Mean?
Safe Drinking Water Act Violations categories split into two groups, health based, and non-health based. Generally, health based violations are more serious, though non-health based violations can also be cause for concern.
Health Based Violations
Maximum contaminant levels (MCLs) - maximum allowed contaminant level was exceeded.
Maximum residual disinfectant levels (MRDLs) - maximum allowed disinfectant level was exceeded.
Other violations (Other) - the exact required process to reduce the amounts of contaminants in drinking water was not followed.
Non-Health Based Violations
Monitoring and reporting violations (MR, MON) - failure to conduct the required regular monitoring of drinking water quality, and/or to submit monitoring results on time.
Public notice violations (Other) - failure to immediately alert consumers if there is a serious problem with their drinking water that may pose a risk to public health.
Other violations (Other) - miscellaneous violations, such as failure to issue annual consumer confidence reports or maintain required records.
SDWA Table Key
Field
Description
Compliance Period
Dates of the compliance period.
Status
Current status of the violation.

Resolved - The violation has at least one resolving enforcement action. In SDWIS, this indicates that either the system has returned to compliance from the violation, the rule that was violated was no longer applicable, or no further action was needed.
Archived - The violation is not Resolved, but is more than five years past its compliance period end date. In keeping with the Enforcement Response Policy, the violation no longer contributes to the public water system's overall compliance status. Unresolved violations are also marked as Archived when a system ceases operations (becomes inactive).
Addressed - The violation is not Resolved or Archived, and is addressed by one or more formal enforcement actions.
Unaddressed - The violation is not Resolved or Archived, and has not been addressed by formal enforcement.

show details

Health-Based?
Whether the violation is health based.
Category Code

The category of violation that is reported.

TT - Treatment Technique Violation
MRDL - Maximum Residual Disinfectant Level
Other - Other Violation
MCL - Maximum Contaminant Level Violation
MR - Monitoring and Reporting
MON - Monitoring Violation
RPT - Reporting Violation

show details

Code
A full description of violation codes can be accessed in the SDWA_REF_CODE_VALUES (CSV) table.
Contaminant Code
A code value that represents a contaminant for which a public water system has incurred a violation of a primary drinking water regulation.
Rule Code
Code for a National Drinking Water rule.

110 - Total Coliform Rule
121 - Surface Water Treatment Rule
122 - Long Term 1 Enhanced Surface Water Treatment Rule
123 - Long Term 2 Enhanced Surface Water Treatment Rule
130 - Filter Backwash Rule
140 - Ground Water Rule
210 - Stage 1 Disinfectants and Disinfection Byproducts Rule
220 - Stage 2 Disinfectants and Disinfection Byproducts Rule
230 - Total Trihalomethanes
310 - Volatile Organic Chemicals
331 - Nitrates
332 - Arsenic
333 - Inorganic Chemicals
320 - Synthetic Organic Chemicals
340 - Radionuclides
350 - Lead and Copper Rule
410 - Public Notice Rule
420 - Consumer Confidence Rule
430 - Miscellaneous
500 - Not Regulated
111 - Revised Total Coliform Rule

show details

Rule Group Code
Code that uniquely identifies a rule group.

120 - Surface Water Treatment Rules
130 - Filter Backwash Rule
140 - Groundwater Rule
210 - Stage 1 Disinfectants and Disinfection Byproducts Rule
220 - Stage 2 Disinfectants and Disinfection Byproducts Rule
230 - Total Trihalomethanes
310 - Volatile Organic Chemicals
320 - Synthetic Organic Chemicals
330 - Inorganic Chemicals
340 - Radionuclides
350 - Lead and Copper Rule
400 - Other
500 - Not Regulated
110 - Total Coliform Rules
410 - Public Notice Rule
420 - Consumer Confidence Rule
430 - Miscellaneous

show details

Rule Family Code
Code for rule family.

100 - Microbials
200 - Disinfectants and Disinfection Byproducts Rule
300 - Chemicals
400 - Other
500 - Not Regulated

show details
For more clarification please visit the EPA's data dictionary.
Macon Water - Frequently Asked Questions
HOW DO I CONTACT MACON CUSTOMER SERVICE?
To contact customer service for the Macon water provider, Macon Water Authority, please use the information below.
By Phone:
478-464-5620
By Email:
tonyr@maconwater.org
By Mail:
790 SECOND STREET
MACON, GA, 31202
HOW TO PAY BILL FOR MACON WATER AUTHORITY
HOW TO START & STOP MACON WATER SERVICE
Starting Your Service
Moving to a new house or apartment in Macon means you will often need to put the water in your name with Macon Water Authority. In order to put the water in your name, please click the link to the start service form below. Start service requests for water bills typically take two business days.
Want to create a new account?
Leaving your house or apartment in Macon means you will likely need to take your name off of the water bill with Macon Water Authority. In order to take your name off the water bill, please click the link to the stop service form below. Stop service for water bills requests typically take two business days.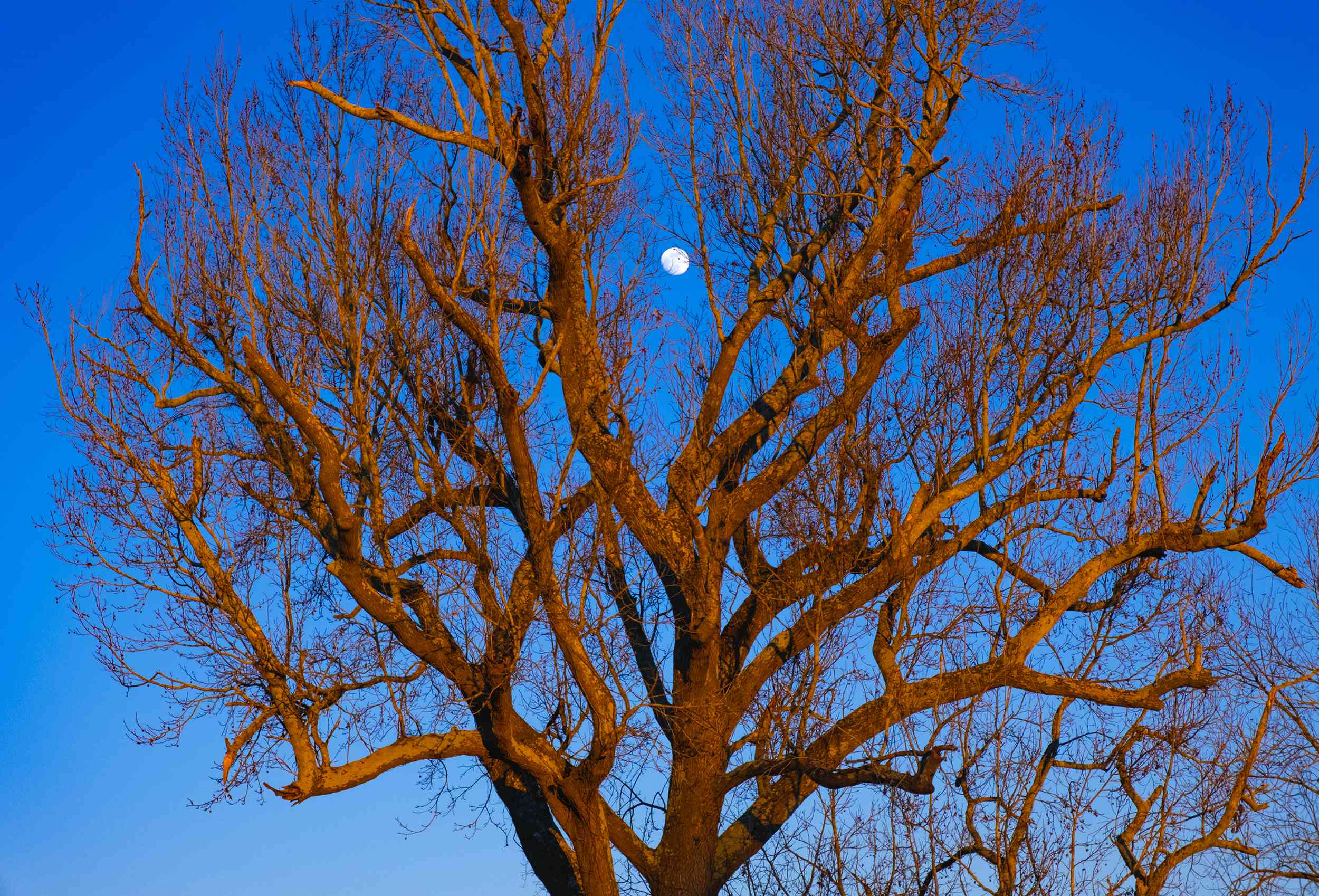 The estimated price of bottled water
USER SUBMITTED RATINGS
Macon tap water
Drinking Water Pollution and Inaccessibility

54% Moderate

Water Pollution

50% Moderate

Drinking Water Quality and Accessibility

46% Moderate

Water Quality

50% Moderate
The above data is comprised of subjective, user submitted opinions about the water quality and pollution in Macon, measured on a scale from 0% (lowest) to 100% (highest).
Contaminants
---
Macon County PWSD 1
EWG's drinking water quality report shows results of tests conducted by the water utility and provided to the Environmental Working Group by the Missouri Department of Natural Resources - Public Drinking Water Program, as well as information from the U.S. EPA Enforcement and Compliance History database (ECHO). For the latest quarter assessed by the U.S. EPA (January 2019 - March 2019), tap water provided by this water utility was in compliance with federal health-based drinking water standards.
Utility details
Serves:

11606

Data available:

2012-2017

Data Source:

Purchased surface water

Total:

17
Contaminants That Exceed Guidelines
Bromodichloromethane
Chloroform
Chromium (hexavalent)
Dibromochloromethane
Dichloroacetic acid
Total trihalomethanes (TTHMs)
Trichloroacetic acid
Other Detected Contaminants
Bromochloroacetic acid
Bromodichloroacetic acid
Chlorate
Dibromoacetic acid
Haloacetic acids (HAA5)
Molybdenum
Monobromoacetic acid
Strontium
Tribromoacetic acid
Vanadium
Reminder
Always take extra precautions, the water may be safe to drink when it leaves the sewage treatment plant but it may pick up pollutants during its way to your tap. We advise that you ask locals or hotel staff about the water quality. Also, note that different cities have different water mineral contents.
Sources and Resources
Sources Cited
Additional Resources
Macon Tap Water
There are many times when you think that you have the best tap water in Macon, Georgia. However, over time you may begin to wonder why this is the case. There is a good possibility that the quality of your tap water could be impacted by various things, such as what is known as a trophophobe. This is an organism that can be found in small quantities. Still, when they are in large enough amounts, they can negatively affect the quality of drinking water in the home.
Trophobes are not something that should be confused with a parasite. These organisms will typically live in soil and can even be found in rocks. What happens is that these parasites get into the water supply through broken pipes or other such means. They then end up reproducing rapidly in the water, which will harm the quality of the drinking water you receive. You should always make sure to have your water tested if you find that there is anything amiss.
Suppose you are concerned about the quality of your tap water. In that case, you should consider buying an attachment for your faucet that will filter the water you use in Macon City. This will ensure that you do not have to worry about your water quality, especially if you are using it for drinking. It is better to use quality filtration systems to protect yourself than to deal with a problem that could have been easily avoided. You will likely want to call a professional to test the water quality in your home to determine what is going on.
Macon Water Authority
The Macon Water Authority is a non-profit, government-chartered agency that serves a large portion of the population in Bibb County. This area of eastern Georgia is home to Macon, Georgia, where the authority headquarters. The authority was established in July 1997 to serve the needs of residents in the area. Through its eight water treatment centers across the county, the Macon Water Authority has provided quality water and wastewater services to a wide range of people, businesses, and institutions. The Macon water authority supports economic growth in Macon-VA, Georgia, by investing more than ever each year into the Macon-Prince William County Industrial Authority (MWCA), which assists in underwriting its cost various operations and public marketing efforts.
The authority was established to serve the needs of the people by providing "smooth, potable water service to all communities within the system." To meet this goal, it issues compliance permits for various commercial and residential projects, with the following criteria:
The project must not be located within an irrigation or drinking water system.
The stormwater drainage must not directly touch the treated facility.
No outlet seepage will occur.
The authority is responsible for collecting and handling all wastewater and ensuring that the Macon sewer lines remain in good operating conditions. The sewer lines must be cleaned on an annual basis, and all repairs and replacements are performed following applicable codes. All water used for public supply in the county is 100% certified, toxin-free, and of high quality.
The authority also provides sewer services to the three counties in the macon-bibb county system: Blairsville, Fulton, and Spotsylvania. Sewer lines that are located within the boundaries of a water authority's sewer system must be inspected on an annual basis. Any changes that are made to these systems must be reported immediately. The Macon water authority is responsible for keeping the public informed of any problems that may arise with its sewer lines or pipes, including any repairs that may be necessary.
Macon Drinking Water
Macon is a small mountain community in the foothills of the Appalachian Mountains in North Georgia. The closest major city is the small college town of Milledgeville. The majority of the people live on the land and are dependent on wells for their fresh drinking water. When I lived there, we had several options for water. A septic tank system, an open well, and a private septic tank connected to a municipal sewer line.
As far as open wells go, they were pretty basic. You either dug a hole in the ground or placed it in a spot in your yard and put it in a concrete basin that was sealed with polyethylene sheeting. The problem with that system was that rain could leak in and ruin your well. And since it took so long to pour the water out, you ended up with gallons of water a day leaking out around your home. I didn't have much choice, but it worked out well for us.
Our second option was a chemical septic tank. It was more effective but required that we had a pump to maintain it. What we found out during those tests was that our water would sour if left in the tank for too long. So the pump had to be constantly turned on to ensure that all the water draining out was moving to the sewage pipe. This added to my maintenance costs because whenever one of those pumps needed to be replaced, the company I went to did not want me to know about it.
Macon Water Quality
Reflecting its purpose to offer quality public water and sewage services to the communities and customers it serves, the Macon Water Authority (M.W.A.) has annually issued a Water Quality Report containing data and evidence of its high-quality water throughout the year. Each report covers the previous calendar year and highlights both the successes and challenges that the authority has faced in meeting the needs of its customers and those of the various cities, counties, and municipalities it serves. However, one crucial data point included in this data point is the city of Macon. Despite being a larger city, its water resources are limited compared to that of neighboring towns, whose supplies are from Lake Lanier or another nearby body of water. With the consistent D.W.T.A. rate of about 250, this city's residents are continually frustrated by the municipality's inability to meet their needs.
The M.W.A. website features an online water quality report calculator, allowing users to input data such as average water quality units (W.P.C.U.) and total dissolved solids (T.D.S.). They can also determine if they need a particular type of filtration system based on the results of their data analysis. The calculators are available for use on P.C.s, iPads and mobile devices. A data source page is also public for users to request additional information on the authority's reports.
To reassure residents and consumers, the Macon water authority included a Frequently Asked Questions section on its website, answering questions about its water supply, treatment methods, and website. The town is also committed to producing a water report annually detailing all of its water quality data. It is hoped that people will become more educated about the risks associated with poor-quality water and take the time to invest in high-quality purification systems. The town is also committed to protecting the natural environment and treating its water to improve its appeal to potential customers.
Macon Water Treatment
Macon water treatment station is located in the foothills of the Appalachian Mountains. The reservoir that supplies this community with drinking water is located about two miles away from town. That's why it was necessary to install a filtration plant here. Macon is a small town that's just a few hours from St. Louis and its larger cities.
Macon water treatment station was constructed in the early parts of the 1980s. The first models of the filtration plant were not sophisticated enough to prevent sediment from building up in the reservoir. So, they installed a second main station just a couple of miles away. If the sediment buildup became too great, a third central station was installed just before the two reservoirs.
This system uses a two-pipe system. If the sediment buildup is not enough, the plant has a third station where the contaminated liquid passes through. If everything goes well, the water that comes out of these three stations will be safe for consumption by people and animals. The contaminated liquid is then sent to a municipal reservoir for further treatment in the city. And as a result, some of the rural area residents have to travel quite a long way to receive treatment.
Macon Water Utility
Macon water utility has been in the business of providing safe and quality water services for people for over fifty years. They have been a trusted company for everyone since they started out and still strive to offer the best service for their customers today. When looking for a Macon water utility, it is essential to check out what they have to offer and what they can do for you. If you have a clean well, they can take care of all of your needs, which means you do not have to be concerned about calling a plumber regularly. This will keep you more time to be with your family or doing whatever it is that you love. Suppose you have an older well that needs repair. In that case, you might want to check into the Macon water company as they are known for being very efficient in fixing older wells.
One thing that you will like about the Macon water company is how they treat their water. The Macon water treatment center works very quickly when it comes to pumping water from your well to your home or business property and returning it to the source. They are also known for taking great care of any damage that may have been done to your well and ensuring that your well is functioning properly the next time around. If you live in the area and need a service, you can feel safe knowing that you will get a quality job done and that your water will be secure and your money will be safe.
When you are shopping around for a good Macon water utility, you will want to check out several companies so that you can make the best decision for your home or business. The service company you choose should have excellent customer service, competitive prices, and a good job. A good company will tell you upfront what is wrong with your water line, give you an estimate of what it will cost to fix, and tell you if the damage is permanent or temporary. It is essential to get a professional water utility service to come out to your home and give you an estimate on what it will take to fix the problem. This way, you will not feel like you are being shortchanged by the company you hired.
Water in Macon
Have you been considering moving to Macon? What are the pros and cons of your new home in this beautiful area? There are plenty of reasons why a move to Macon is intelligent, convenient, and profitable. Still, it's also essential to look at the "here today, gone tomorrow" aspect of your new home. There are some great towns in Georgia to consider and some not-so-great places to live in.
This article talks about the natural geography and groundwater resources of approximately 2,554 square miles in central Georgia, including Macon, Crawford, Houston, Macon, Peach, Ellijay, and Collioma counties. The seven-county region conveniently named the Macon region for its largest city is in the coastal plain of eastern Georgia. This area has a lot to offer everyone, but the key is to make sure you choose the right place to call home.
If you've decided to take the easy way out and relocate to the area by hitting the road, you may be in for a rude awakening. Traffic in Macon is hefty and very dangerous during both the spring and fall seasons. There is an alternative, however. Hiring a Macon realtor can walk you through the options and find you just the right home for your needs. Real estate in Macon is highly desired by people who enjoy living near beautiful rural land, as well as those who are looking for a little more room or an investment opportunity. Don't let anything stop you from investing in your future and a wonderful place to call home in Macon, Georgia!