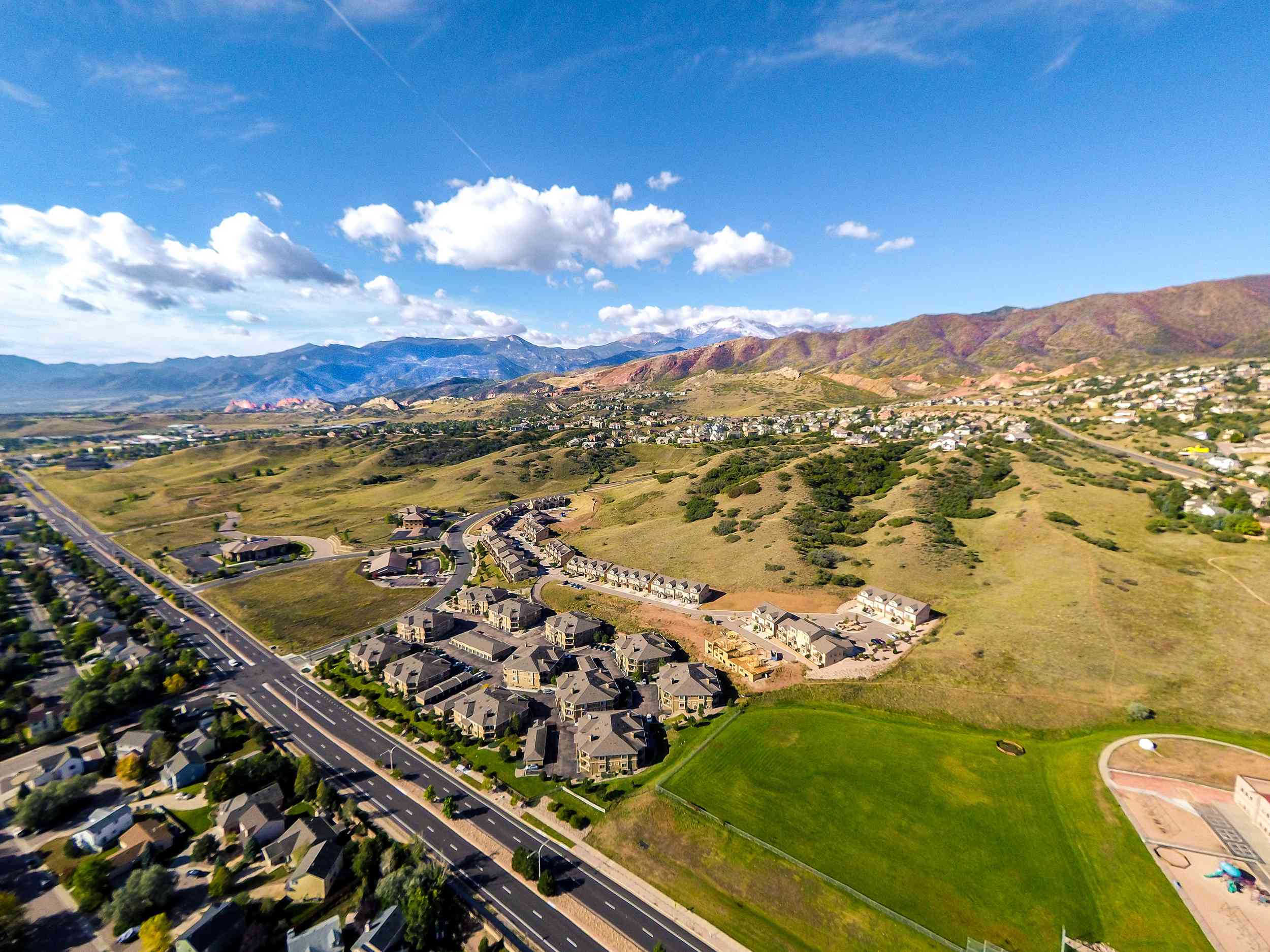 The estimated price of bottled water
User Submitted Ratings for Colorado Springs Tap Water
Drinking Water Pollution and Inaccessibility

20% Low

Water Pollution

38% Low

Drinking Water Quality and Accessibility

80% Very High

Water Quality

63% High
The above data is comprised of subjective, user submitted opinions about the water quality and pollution in Colorado Springs, measured on a scale from 0% (lowest) to 100% (highest).
Can You Drink Tap Water in Colorado Springs?
Yes, Colorado Springs's tap water is generally considered safe to drink as Colorado Springs has no active health based violations of the Safe Drinking Water Act (SDWA) that we are aware of. Other factors such as lead piping in a home, or low levels of pollutants on immunocompromised individuals, should also be considered, however. For the latest updates on Colorado Springs water, please check out its Twitter page
According the EPA's ECHO database, from July 30, 2018 to Sept. 30, 2021, Colorado Springs's water utility, COLORADO SPRINGS UTILITIES, had 0 violations of the Safe Drinking Water Act. For more details on the violations, please see our violation history section below. The last violation for Colorado Springs was resolved on June 30, 2018. This assessment is based on the COLORADO SPRINGS UTILITIES water system, other water systems in the city may have different results.
While tap water that meets the EPA health guidelines generally won't make you sick to your stomach, it can still contain regulated and unregulated contaminants present in trace amounts that could potentially cause health issues over the long-run. These trace contaminants may also impact immunocompromised and vulnerable individuals.
The EPA is reviewing if it's current regulations around pollutant levels in tap water are strict enough, and the health dangers posed by unregulated pollutants, like PFAS.
Water Quality Report for Colorado Springs Tap Water
The most recent publicly available numbers for measured contaminant levels in Colorado Springs tap water are in its 2020 Water Quality Report. As you can see, there are levels which the EPA considers to be acceptable, but being below the maximum allowable level doesn't necessarily mean the water is healthy.
Lead in tap water, for example, is currently allowed at up to 15ppb by the EPA, but it has set the ideal goal for lead at zero. This highlights how meeting EPA standards doesn't necessarily mean local tap water is healthy.
EPA regulations continue to change as it evaluates the long term impacts of chemicals and updates drinking water acceptable levels. The rules around arsenic, as well as, lead and copper are currently being re-evaluated.
There are also a number of "emerging" contaminants that are not currently. For example, PFAS (Per- and polyfluoroalkyl substances), for which the EPA has issued a health advisory. PFAS are called "forever chemicals" since they tend not to break down in the environment or the human body and can accumulate over time.
We recommend looking at the contaminants present in Colorado Springs's water quality reports, or getting your home's tap water tested to see if you should be filtering your water.
Colorado Springs Tap Water Safe Drinking Water Act Violation History - Prior 10 Years
Below is a ten year history of violations for the water system named COLORADO SPRINGS UTILITIES for Colorado Springs in Colorado. For more details please see the "What do these Violations Mean?" section below.
From April 1, 2018 to June 30, 2018, Colorado Springs had 2 non-health based Safe Drinking Water Act violations with the violation category being Monitoring and Reporting, more specifically, the violation code was Monitoring, Regular which falls into the Chemicals rule code group, and the Volatile Organic Chemicals rule code family for the following contaminant codes: Xylenes, Total, Ethylbenzene.
Is there Lead in Colorado Springs Water?
Based on the EPA's ECHO Database, 90% of the samples taken from the Colorado Springs water system, COLORADO SPRINGS UTILITIES, between sample start date and sample end date, were at or below, 0.0037 mg/L of lead in Colorado Springs water. This is 24.7% of the 0.015 mg/L action level. This means 10% of the samples taken from Colorado Springs contained more lead.
While Colorado Springs water testing may have found 0.0037 mg/L of lead in its water, that does not mean your water source has the same amount. The amount of lead in water in a city can vary greatly from neighborhood to neighborhood, or even building to building. Many buildings, particularly older ones, have lead pipes or service lines which can be a source of contamination. To find out if your home has lead, we recommend getting you water tested.
No amount of lead in water is healthy, only less dangerous. As lead accumulates in our bodies over time, even exposure to relatively small amounts can have negative health effects. For more information, please check out our Lead FAQ page.
Are there PFAS in Colorado Springs Tap Water?
Currently, testing tap water for PFAS isn't mandated on a national level. We do have a list of military bases where there have been suspected or confirmed leaks. There appears to be at least one military base - Cheyenne Mountain Air Force Station - near Colorado Springs with suspected leaks.
With many potential sources of PFAS in tap water across the US, the best information we currently have about which cities have PFAS in their water is this ewg map, which you can check to see if Colorado Springs has been evaluated for yet.
Our stance is better safe than sorry, and that it makes sense to try to purify the tap water just in case.
Colorado Springs SDWA Violation History Table - Prior 10 Years
Compliance Period
Status
Health-Based?
Category Code
Code
Rule Code
Contaminant Code
Rule Group Code
Rule Family Code
04/01/2018 - 06/30/2018
Resolved
No
Monitoring and Reporting

(MR)

Monitoring, Regular

(03)

Volatile Organic Chemicals

(310)

Xylenes, Total

(2955)

Chemicals

(300)

Volatile Organic Chemicals

(310)

04/01/2018 - 06/30/2018
Resolved
No
Monitoring and Reporting

(MR)

Monitoring, Regular

(03)

Volatile Organic Chemicals

(310)

Ethylbenzene

(2992)

Chemicals

(300)

Volatile Organic Chemicals

(310)
What do these Violations Mean?
Safe Drinking Water Act Violations categories split into two groups, health based, and non-health based. Generally, health based violations are more serious, though non-health based violations can also be cause for concern.
Health Based Violations
Maximum contaminant levels (MCLs) - maximum allowed contaminant level was exceeded.
Maximum residual disinfectant levels (MRDLs) - maximum allowed disinfectant level was exceeded.
Other violations (Other) - the exact required process to reduce the amounts of contaminants in drinking water was not followed.
Non-Health Based Violations
Monitoring and reporting violations (MR, MON) - failure to conduct the required regular monitoring of drinking water quality, and/or to submit monitoring results on time.
Public notice violations (Other) - failure to immediately alert consumers if there is a serious problem with their drinking water that may pose a risk to public health.
Other violations (Other) - miscellaneous violations, such as failure to issue annual consumer confidence reports or maintain required records.
SDWA Table Key
Field
Description
Compliance Period
Dates of the compliance period.
Status
Current status of the violation.

Resolved - The violation has at least one resolving enforcement action. In SDWIS, this indicates that either the system has returned to compliance from the violation, the rule that was violated was no longer applicable, or no further action was needed.
Archived - The violation is not Resolved, but is more than five years past its compliance period end date. In keeping with the Enforcement Response Policy, the violation no longer contributes to the public water system's overall compliance status. Unresolved violations are also marked as Archived when a system ceases operations (becomes inactive).
Addressed - The violation is not Resolved or Archived, and is addressed by one or more formal enforcement actions.
Unaddressed - The violation is not Resolved or Archived, and has not been addressed by formal enforcement.

show details

Health-Based?
Whether the violation is health based.
Category Code

The category of violation that is reported.

TT - Treatment Technique Violation
MRDL - Maximum Residual Disinfectant Level
Other - Other Violation
MCL - Maximum Contaminant Level Violation
MR - Monitoring and Reporting
MON - Monitoring Violation
RPT - Reporting Violation

show details

Code
A full description of violation codes can be accessed in the SDWA_REF_CODE_VALUES (CSV) table.
Contaminant Code
A code value that represents a contaminant for which a public water system has incurred a violation of a primary drinking water regulation.
Rule Code
Code for a National Drinking Water rule.

110 - Total Coliform Rule
121 - Surface Water Treatment Rule
122 - Long Term 1 Enhanced Surface Water Treatment Rule
123 - Long Term 2 Enhanced Surface Water Treatment Rule
130 - Filter Backwash Rule
140 - Ground Water Rule
210 - Stage 1 Disinfectants and Disinfection Byproducts Rule
220 - Stage 2 Disinfectants and Disinfection Byproducts Rule
230 - Total Trihalomethanes
310 - Volatile Organic Chemicals
331 - Nitrates
332 - Arsenic
333 - Inorganic Chemicals
320 - Synthetic Organic Chemicals
340 - Radionuclides
350 - Lead and Copper Rule
410 - Public Notice Rule
420 - Consumer Confidence Rule
430 - Miscellaneous
500 - Not Regulated
111 - Revised Total Coliform Rule

show details

Rule Group Code
Code that uniquely identifies a rule group.

120 - Surface Water Treatment Rules
130 - Filter Backwash Rule
140 - Groundwater Rule
210 - Stage 1 Disinfectants and Disinfection Byproducts Rule
220 - Stage 2 Disinfectants and Disinfection Byproducts Rule
230 - Total Trihalomethanes
310 - Volatile Organic Chemicals
320 - Synthetic Organic Chemicals
330 - Inorganic Chemicals
340 - Radionuclides
350 - Lead and Copper Rule
400 - Other
500 - Not Regulated
110 - Total Coliform Rules
410 - Public Notice Rule
420 - Consumer Confidence Rule
430 - Miscellaneous

show details

Rule Family Code
Code for rule family.

100 - Microbials
200 - Disinfectants and Disinfection Byproducts Rule
300 - Chemicals
400 - Other
500 - Not Regulated

show details
For more clarification please visit the EPA's data dictionary.
Can You Drink Tap Water in Colorado Springs?
Yes, tap water is drinkable.
Tap Safe includes data from many publicly available sources, including the WHO (World Health Organization), CDC (Center for Disease Control), and user submitted databases, but unfortunately there's not enough data about Colorado Springs.
To see user submitted ratings of the water quality for Colorado, see the "User Submitted Ratings" box on this page.
Colorado Springs Tap Water
Colorado Springs is one of the largest cities in Colorado and is considered as one of the cultural, educational, industrial, and political centers of Colorado. The city is served by three major water treatment plants including the McLean-Evans treatment plant, the Southwestern Colorado Water Treatment, and the Fort Collins water treatment plant. All of these plants take water from the local aquifers and purify it while delivering it to consumers who need it for drinking, cooking, and other household purposes. When it comes to tap water, Colorado Springs ensures that it is safe to drink and well-tolerated by a large section of the population, thanks to strict regulations regarding the water supply. While some may find it to be excessive, others find it absolutely essential. For instance, many young children and the elderly cannot have untreated water because of bacteria and other contaminants that can cause disease.
To ensure that your water supply remains clean, the treatment facility at the plant takes responsibility for educating residents about safe water use and sharing information on various filtration systems that can be installed or repaired to accommodate individual needs. In addition to serving as an educational resource, the treatment plant also helps to protect the environment. Since the water is cleaned and treated before entering the home or office, there is less waste and pollution compared to other methods, such as septic tanks or even wells. This, in turn, reduces pressure on the environment and makes it easier for the area's natural ecosystem to flourish.
When you are looking for an excellent source of water, you should check out the various options offered by the Colorado Springs water treatment plant. From a low-pressure point system installation to complete water purification, you will surely find what you are looking for. You may also choose to purchase an EcoFlush system that purifies the water completely, without any chemicals or additives. By installing EcoFlush's reverse osmosis step system, you are ensuring that your entire water supply remains clean and safe.
Colorado Springs Drinking Water
Colorado Springs is a charming and beautiful city that deserves the best water quality in the world. It is a popular vacation spot for visitors from all over the United States, as it has some of the prettiest, greenest hills in the entire country. Colorado Springs is also the birthplace of some pretty awesome architecture, including the U.S. Air Force Academy, the Museum of Fine Arts, and the Science and Space Museum. The city is a very smart and proactive city when it comes to providing clean and safe water for its visitors. That's why the city has been ranked number one for the best drinking water in the country by the Environmental Protection Agency.
Even if you do not drink the water, you should visit the beautiful springs that are located within the city of Colorado Springs. They are breathtaking and offer some of the most soothing and refreshing water that you will ever come across. Colorado Springs is also home to a number of great museums. Some of the most notable include the Science and Space Museum, the University of Colorado at Colorado Springs, and the Museum of Contemporary Art. Many of these museums are also within walking distance to some of the best Colorado Springs hotels, which makes traveling easier and more convenient.
While you are in the area, you should also make it a point to stop by the Big Red Wheel, the highest Ferris wheel in the world. The history of the city along with its amazing natural sights and museums make it one of the most unique places to visit in the United States. Outside of the city, you can take a hike or bike ride through some of the spectacular forests that surround the city. There are also plenty of other things to do while you are in the area, so finding things to do is a snap.
Colorado Springs Water Quality
Colorado Springs is a beautiful city in the state of Colorado and its beautiful topography, rich culture, interesting history, and beautiful natural features all contribute to the excellent water quality that the city possesses. Colorado Springs has long been a favorite destination for tourists from around the world because of the exciting outdoor activities it offers. There are several water parks in the area as well as golf courses for the golf-playing crowd, and the mountains and valleys present an attractive backdrop for winter sports enthusiasts.
The Colorado Springs water supply is a natural reservoir that forms above the elevation of 7500 ft., but is not connected to the city's main water supply pipe system directly. It was designed to fill in the space between underground pipes that would otherwise have been buried, but because of a lack of enough funding, this feature was never added. Therefore, when the water in the reservoir is used, it is first filtered by run-off from the surrounding community. Good water quality is important because this water is used for everything from drinking to bathing and for fishing, therefore the quality must be good. The reservoir is one of the eighteen Colorado Springs water treatment plants that supply clean, purified water to residents of the town.
Testing the water supply to determine the Colorado Springs water quality is very easy because all that is needed to perform the test is a simple home test kit. The test kit contains water, a sample jar, a drops tester, and instructions for the measurement of the sample. The quality of the water will be determined if the test tester detects the presence of nitrate. This is a chemical that can cause harm to the health of an individual. Colorado Springs has the highest number of treated springs in the United States.
Water in Colorado Springs
When you think of Colorado Springs, you think of the stunning natural beauty found throughout the region. The foothills of the Rocky Mountains seem to extend endlessly into the distance. Downtown Colorado Springs is the center of tourist and business activity in the area. And yet, behind those natural wonders are some of the most severe problems facing the community today. Many of the major causes of water pollution in the area have their roots in the city's long-standing relationship with the Colorado River. Those water sources provide the city with drinking water and irrigation for a majority of its population.
While the supply of this resource has always been a bit on the erratic side, the use of it as a source of water for recreation has been more commonplace over the years. However, these practices have come under fire in recent years. One such source of water pollution comes from the use of untreated wastewater from industrial facilities. This wastewater is often sent downstream to the river in which the source is situated. While the wastewater is treated in a body of water similar to the Colorado River, huge quantities are often released into the environment. This often results in water pollution that poses significant harm to both the local environment and to wildlife.
When this wastewater discharges into the environment, there is no way for it to be cleaned up. Instead, it becomes tainted by pollutants like herbicides and pesticides. These harmful chemicals can then find their way into the water supply and ultimately reach the aquifers found below and on the surface of the rocks above the area. Water in Colorado Springs is found in all forms: fresh, salty, and even mineralized. It is up to us, as residents of this amazing community, to ensure that water pollution in our area does not become a continuing problem.
Colorado Springs Drinking Water Standards
Colorado Springs is a town in the state of Colorado. There are many things to see and do in this wonderful town. One thing that you should definitely do is check out the drinking water standards for the area that you live in. This should be a very important part of your daily life. You would not want to use water from another area, no matter how good that water looks and tastes.
The Colorado Springs drinking water quality standards are based on what is used to fill the water bottles that are distributed throughout the community. There are many companies throughout the area that provide bottled water. These companies know exactly which waters are acceptable for each family. It is very important for you to know that you are getting clean, pure water every time that you purchase a bottle of this beverage. It may cost you a little bit of money, but it is well worth it to have the purest water possible.
You can choose from several different brands of this type of product. Many people are very happy with the taste and the price that they pay for one of these bottles of water. There is a special type of filter that is attached to the bottle that will ensure that the water that you are drinking has the best quality possible. You will have to make sure that the water that you drink is filtered through a filtration system, and the price that you pay will go up as your family grows. When it comes to the cost of a bottle of this type of fluid, it is well worth the cost.
Colorado Springs Water Utilities
Colorado Springs water utilities do not offer water service to many of the surrounding areas, but for those who are serviced by the city, you have a few choices on how to get service. The main water utility is the City of Colorado Springs. You can either go to the City of Colorado Springs or you can get service from any of the three main water utility companies. The water companies that service the city of Colorado Springs offer hot and cold water, as well as some other water services. If you go with one of these companies, they will install a filter at your house, or if you go with an independent company, they will come out to your house, change the filter, and install it.
Independent companies that provide water services to the community often have their own pipelines and pumping systems. Depending on what type of water you are getting, whether it is a municipal water supply or if you are getting a well, you might need to have this system worked on. If you have a well, they will often come out and do the same thing. When you call them, you should let them know exactly where your water is coming from and where it is going. This will ensure that the pressure and flow rate are set up properly so that the water will be safe to use.
In the case that you are serviced by a city water utility, you will usually have two options. They will either come out to your house and change the filter, or they will take the water to the city pump it into the city's main water supply. Most of the time, the pressure will be right, but this is not always the case, and if you notice that it is lower than normal, you should call the water utility company. If you are having problems with your water, it is always best to call the experts.
Contaminants
---
Colorado Springs Utilities
EWG's drinking water quality report shows results of tests conducted by the water utility and provided to the Environmental Working Group by the Colorado Department of Public Health & Environment, as well as information from the U.S. EPA Enforcement and Compliance History database (ECHO). For the latest quarter assessed by the U.S. EPA (January 2019 - March 2019), tap water provided by this water utility was in compliance with federal health-based drinking water standards.
Utility details
Serves:

418096

Data available:

2012-2017

Data Source:

Surface water

Total:

20
Contaminants That Exceed Guidelines
Radium%2C combined (-226 & -228)
Total trihalomethanes (TTHMs)
Uranium
Other Detected Contaminants
Barium
Chlorate
Chromium (hexavalent)
Chromium (total)
Di(2-ethylhexyl) phthalate
Ethylbenzene
Fluoride
Haloacetic acids (HAA5)
Hexachlorocyclopentadiene
Molybdenum
Nitrate
Nitrate and nitrite
Picloram
Selenium
Strontium
Vanadium
Xylenes (total)
Reminder
Always take extra precautions, the water may be safe to drink when it leaves the sewage treatment plant but it may pick up pollutants during its way to your tap. We advise that you ask locals or hotel staff about the water quality. Also, note that different cities have different water mineral contents.
Sources and Resources
---
Sources Cited
Additional Resources
Check tap water safety for other popular destinations
Check tap water safety for other cities in Colorado