−
+
Table of Contents
Can You Drink Tap Water in Chesapeake?
Yes, Chesapeake's tap water is generally considered safe to drink as Chesapeake has no active health based violations of the Safe Drinking Water Act (SDWA) that we are aware of. Other factors such as lead piping in a home, or low levels of pollutants on immunocompromised individuals, should also be considered, however. To find more recent info we might have, you can check out our boil water notice page or the city's water provider website.
According the EPA's ECHO database, from April 30, 2019 to June 30, 2022, Chesapeake's water utility, City of Chesapeake - Western Branch Sys, had 0 violations of the Safe Drinking Water Act. For more details on the violations, please see our violation history section below. The last violation for Chesapeake was resolved on Sept. 30, 2012. This assessment is based on the City of Chesapeake - Western Branch Sys water system, other water systems in the city may have different results.
While tap water that meets the EPA health guidelines generally won't make you sick to your stomach, it can still contain regulated and unregulated contaminants present in trace amounts that could potentially cause health issues over the long-run. These trace contaminants may also impact immunocompromised and vulnerable individuals.
The EPA is reviewing if it's current regulations around pollutant levels in tap water are strict enough, and the health dangers posed by unregulated pollutants, like PFAS.
Chesapeake Tap Water Safe Drinking Water Act Violation History - Prior 10 Years
Below is a ten year history of violations for the water system named City of Chesapeake - Western Branch Sys for Chesapeake in Virginia. For more details please see the "What do these Violations Mean?" section below.
From Sept. 1, 2012 to Sept. 30, 2012, Chesapeake had 1 health-based Safe Drinking Water Act violation with the violation category being Maximum Contaminant Level Violation, more specifically, the violation code was Maximum Contaminant Level Violation, Monthly (TCR) which falls into the Microbials rule code group, and the Total Coliform Rules rule code family for the following contaminant code: Coliform (TCR).
Is there Lead in Chesapeake Water?
Based on the EPA's ECHO Database, 90% of the samples taken from the Chesapeake water system, City of Chesapeake - Western Branch Sys, between sample start date and sample end date, were at or below, 0.0 mg/L of lead in Chesapeake water. This is 0% of the 0.015 mg/L action level. This means 10% of the samples taken from Chesapeake contained more lead.
While Chesapeake water testing may have found 0.0 mg/L of lead in its water, that does not mean your water source has the same amount. The amount of lead in water in a city can vary greatly from neighborhood to neighborhood, or even building to building. Many buildings, particularly older ones, have lead pipes or service lines which can be a source of contamination. To find out if your home has lead, we recommend getting you water tested.
No amount of lead in water is healthy, only less dangerous. As lead accumulates in our bodies over time, even exposure to relatively small amounts can have negative health effects. For more information, please check out our Lead FAQ page.
Are there PFAS in Chesapeake Tap Water?
Currently, testing tap water for PFAS isn't mandated on a national level. We do have a list of military bases where there have been suspected or confirmed leaks. There appears to be at least one military base - Naval Auxiliary Landing Field Fentress - near Chesapeake with suspected leaks.
With many potential sources of PFAS in tap water across the US, the best information we currently have about which cities have PFAS in their water is this ewg map, which you can check to see if Chesapeake has been evaluated for yet.
Our stance is better safe than sorry, and that it makes sense to try to purify the tap water just in case.
Chesapeake SDWA Violation History Table - Prior 10 Years
Compliance Period
Status
Health-Based?
Category Code
Code
Rule Code
Contaminant Code
Rule Group Code
Rule Family Code
09/01/2012 - 09/30/2012
Resolved
Yes
Maximum Contaminant Level Violation

(MCL)

Maximum Contaminant Level Violation, Monthly (TCR)

(22)

Total Coliform Rule

(110)

Coliform (TCR)

(3100)

Microbials

(100)

Total Coliform Rules

(110)
What do these Violations Mean?
Safe Drinking Water Act Violations categories split into two groups, health based, and non-health based. Generally, health based violations are more serious, though non-health based violations can also be cause for concern.
Health Based Violations
Maximum contaminant levels (MCLs) - maximum allowed contaminant level was exceeded.
Maximum residual disinfectant levels (MRDLs) - maximum allowed disinfectant level was exceeded.
Other violations (Other) - the exact required process to reduce the amounts of contaminants in drinking water was not followed.
Non-Health Based Violations
Monitoring and reporting violations (MR, MON) - failure to conduct the required regular monitoring of drinking water quality, and/or to submit monitoring results on time.
Public notice violations (Other) - failure to immediately alert consumers if there is a serious problem with their drinking water that may pose a risk to public health.
Other violations (Other) - miscellaneous violations, such as failure to issue annual consumer confidence reports or maintain required records.
SDWA Table Key
Field
Description
Compliance Period
Dates of the compliance period.
Status
Current status of the violation.

Resolved - The violation has at least one resolving enforcement action. In SDWIS, this indicates that either the system has returned to compliance from the violation, the rule that was violated was no longer applicable, or no further action was needed.
Archived - The violation is not Resolved, but is more than five years past its compliance period end date. In keeping with the Enforcement Response Policy, the violation no longer contributes to the public water system's overall compliance status. Unresolved violations are also marked as Archived when a system ceases operations (becomes inactive).
Addressed - The violation is not Resolved or Archived, and is addressed by one or more formal enforcement actions.
Unaddressed - The violation is not Resolved or Archived, and has not been addressed by formal enforcement.

show details

Health-Based?
Whether the violation is health based.
Category Code

The category of violation that is reported.

TT - Treatment Technique Violation
MRDL - Maximum Residual Disinfectant Level
Other - Other Violation
MCL - Maximum Contaminant Level Violation
MR - Monitoring and Reporting
MON - Monitoring Violation
RPT - Reporting Violation

show details

Code
A full description of violation codes can be accessed in the SDWA_REF_CODE_VALUES (CSV) table.
Contaminant Code
A code value that represents a contaminant for which a public water system has incurred a violation of a primary drinking water regulation.
Rule Code
Code for a National Drinking Water rule.

110 - Total Coliform Rule
121 - Surface Water Treatment Rule
122 - Long Term 1 Enhanced Surface Water Treatment Rule
123 - Long Term 2 Enhanced Surface Water Treatment Rule
130 - Filter Backwash Rule
140 - Ground Water Rule
210 - Stage 1 Disinfectants and Disinfection Byproducts Rule
220 - Stage 2 Disinfectants and Disinfection Byproducts Rule
230 - Total Trihalomethanes
310 - Volatile Organic Chemicals
331 - Nitrates
332 - Arsenic
333 - Inorganic Chemicals
320 - Synthetic Organic Chemicals
340 - Radionuclides
350 - Lead and Copper Rule
410 - Public Notice Rule
420 - Consumer Confidence Rule
430 - Miscellaneous
500 - Not Regulated
111 - Revised Total Coliform Rule

show details

Rule Group Code
Code that uniquely identifies a rule group.

120 - Surface Water Treatment Rules
130 - Filter Backwash Rule
140 - Groundwater Rule
210 - Stage 1 Disinfectants and Disinfection Byproducts Rule
220 - Stage 2 Disinfectants and Disinfection Byproducts Rule
230 - Total Trihalomethanes
310 - Volatile Organic Chemicals
320 - Synthetic Organic Chemicals
330 - Inorganic Chemicals
340 - Radionuclides
350 - Lead and Copper Rule
400 - Other
500 - Not Regulated
110 - Total Coliform Rules
410 - Public Notice Rule
420 - Consumer Confidence Rule
430 - Miscellaneous

show details

Rule Family Code
Code for rule family.

100 - Microbials
200 - Disinfectants and Disinfection Byproducts Rule
300 - Chemicals
400 - Other
500 - Not Regulated

show details
For more clarification please visit the EPA's data dictionary.
Chesapeake Water - Frequently Asked Questions
HOW DO I CONTACT CHESAPEAKE CUSTOMER SERVICE?
To contact customer service for the Chesapeake water provider, City of Chesapeake - Western Branch Sys, please use the information below.
By Mail:
306 Cedar Road
P.O. Box 15225
CHESAPEAKE, VA, 23322
HOW TO PAY BILL FOR CITY OF CHESAPEAKE - WESTERN BRANCH SYS
HOW TO START & STOP CHESAPEAKE WATER SERVICE
Starting Your Service
Moving to a new house or apartment in Chesapeake means you will often need to put the water in your name with City of Chesapeake - Western Branch Sys. In order to put the water in your name, please click the link to the start service form below. Start service requests for water bills typically take two business days.
Want to create a new account?
Leaving your house or apartment in Chesapeake means you will likely need to take your name off of the water bill with City of Chesapeake - Western Branch Sys. In order to take your name off the water bill, please click the link to the stop service form below. Stop service for water bills requests typically take two business days.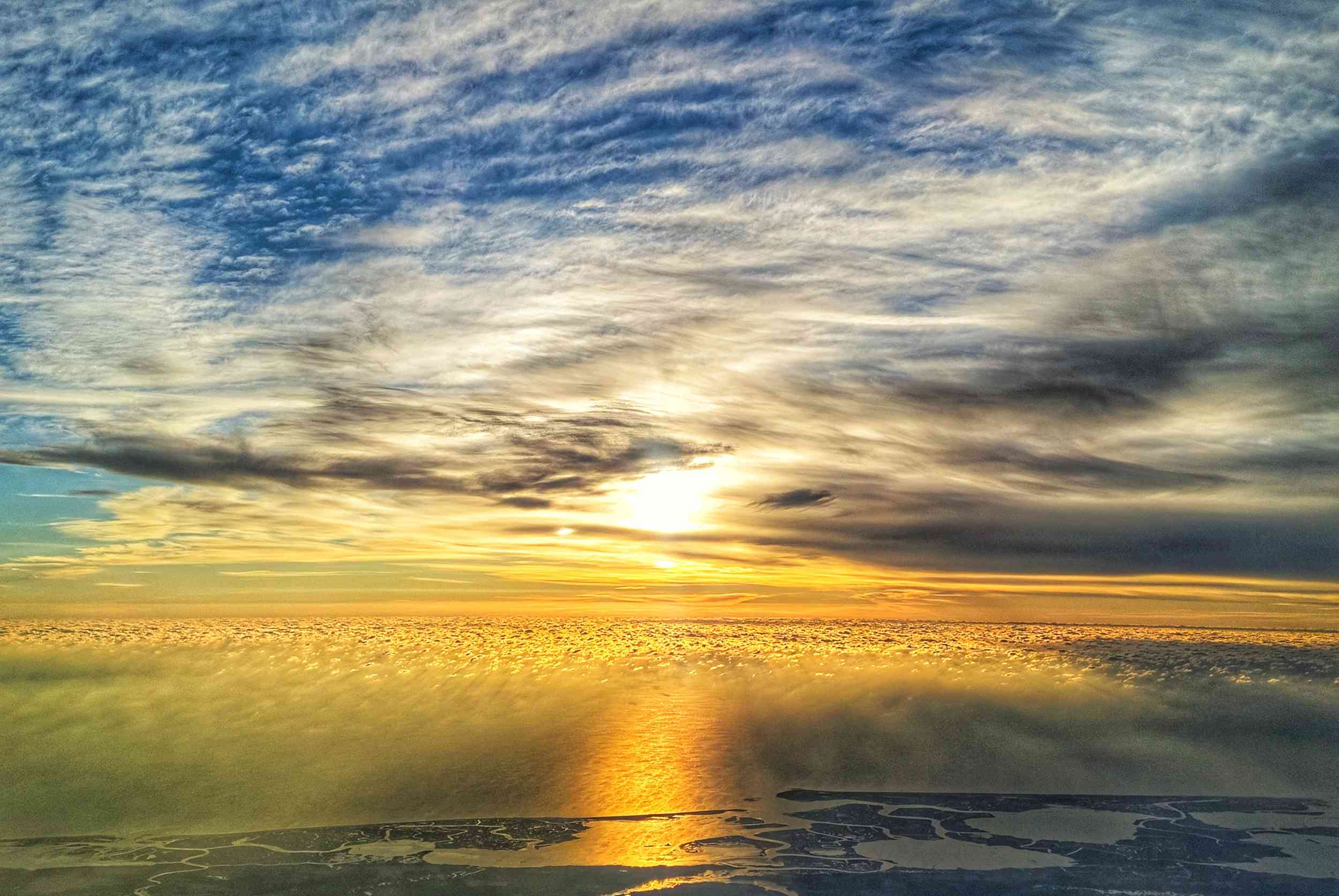 The estimated price of bottled water
USER SUBMITTED RATINGS
Chesapeake tap water
Drinking Water Pollution and Inaccessibility

16% Very Low

Water Pollution

38% Low

Drinking Water Quality and Accessibility

87% Very High

Water Quality

62% High
The above data is comprised of subjective, user submitted opinions about the water quality and pollution in Chesapeake, measured on a scale from 0% (lowest) to 100% (highest).
Contaminants
---
City of Chesapeake - Northwest River System
EWG's drinking water quality report shows results of tests conducted by the water utility and provided to the Environmental Working Group by the Virginia Department of Health - Office of Drinking Water, as well as information from the U.S. EPA Enforcement and Compliance History database (ECHO). For the latest quarter assessed by the U.S. EPA (January 2019 - March 2019), tap water provided by this water utility was in compliance with federal health-based drinking water standards.
Utility details
Serves:

132638

Data available:

2012-2017

Data Source:

Surface water

Total:

20
Contaminants That Exceed Guidelines
Arsenic
Bromodichloromethane
Chlorate
Chloroform
Chromium (hexavalent)
Dibromochloromethane
Dichloroacetic acid
Total trihalomethanes (TTHMs)
Trichloroacetic acid
Other Detected Contaminants
Barium
Bromoform
Dibromoacetic acid
Fluoride
Haloacetic acids (HAA5)
Molybdenum
Monobromoacetic acid
Monochloroacetic acid
Nitrate and nitrite
Radium%2C combined (-226 & -228)
Strontium
Reminder
Always take extra precautions, the water may be safe to drink when it leaves the sewage treatment plant but it may pick up pollutants during its way to your tap. We advise that you ask locals or hotel staff about the water quality. Also, note that different cities have different water mineral contents.
Sources and Resources
Sources Cited
Additional Resources
Chesapeake Tap Water
Is your Chesapeake Tap Water safe to drink? It has been the subject of much debate since the retirement of Governor Jobsville Water and Power Company head John Watson. The media went all out trying to find some sort of fault or issue with the safe and clean tap water. Whether you agree with that or not, it's obviously important to have some type of guarantee for safe water in our homes.
There was a serious issue with a couple in Tidewater who were installing a new home, and they had to stop using the entire system for a couple of weeks while they went through the process of finding a new house. The problem they discovered is the part where the city installs the water line into your basement. This part, they discovered, flows directly into your basement. So, they had to be careful when doing repairs around there, as clogged, or unclean, pipes could cause the water to come out the other end. They ended up having to replace a couple of the pipes, but the rest should last for many years.
If you own a home in Tidewater, or in the Washington DC suburbs, it is imperative that you have the water flowing smoothly from your house. If it's not, you risk ingesting bacteria, viruses, and other contaminants. It's better to have it tested regularly, and then you can enjoy your filtered water at home. Your best bet is a company that offers a guarantee for your water supply.
Chesapeake Drinking Water
The Chesapeake Bay is one of the most heavily populated areas in the US. Located on the Eastern seaboard of the country, it covers a massive area including four states: Virginia, Maryland, West Virginia, and Pennsylvania. Some of the biggest cities that surround the bay area include Norfolk, Virginia; Portsmouth, Virginia; Chesapeake City; and Hampton Roads, Virginia. Chesapeake is known for its rich natural and historical heritage as well as its booming economy. A large proportion of residents live in the city, which has a good number of employment opportunities in the fields of finance, engineering, and business.
The waters of the Chesapeake Bay provide residents with an ideal supply of drinking water. It is considered to be one of the cleanest and safest drinking water systems in the world. The water that circulates through this bay is not chlorinated, filtered, or treated to make it safe to drink. It is freely distributed by the tides and ocean currents into four major tributaries that flow into the Potomac and Nantucket rivers and ultimately into the Chesapeake Bay. Chesapeake's drinking water is regarded as exceptionally pure due to its low population of people. Unlike many other water systems, it does not have any concrete dams constructed over its coastal area.
A number of sources also supply drinking water to the residents of Chesapeake. These sources include wastewater from farms and industries, natural springs such as springs in the hills of the city, and the ocean itself. Other bodies of water that border the city are treated to become potable water by the state's Department of Environmental Protection.
Chesapeake Water Treatment
There is nothing more aggravating to the average American than taking the time to make calls to your local telephone company in order to find out if your city has a Chesapeake Water Treatment Plant. When you are looking for water treatment systems for your home or business, it is imperative that you get the best system on the market in order to ensure that the water you are drinking is clean and safe. If you are not sure which water treatment system you should be looking for, you should not waste your time trying to find one. You will simply end up wasting your time and money on a system that will not work properly in your home. When you are looking for Chesapeake Water Treatment, you want to get one from a company that has been in business for a while so that they are more likely to offer you the customer support that you deserve.
Many companies offer free consultations so that you can test the water that you are drinking to see if it is clean and safe. This is a great way to make sure that the water that you are drinking is the safest that you can get without having to spend a lot of money on getting expensive water treatment equipment for your home. The first thing you should remember when you are looking for a Chesapeake water treatment plant is that you will want to find one that is located in an area where you can get regular service. The reason for this is because you will need to have your water tested on a regular basis to make sure that it is not contaminated with any dangerous levels of bacteria. It is also important to choose a company that can handle all types of water because some chemicals used to treat the water cannot be handled by only one type of machine.
If you are looking for a good water treatment plant in Chesapeake, you will want to check out the Nantahala Water Treatment Center. This is a company that works closely with the city of North Carolina to provide its customers with the best water possible. The water that gets put into the treatment plant comes from Lake Lanier, which is one of the best bodies of water in the area. When you take a look at the Nantahala water treatment center, you will see that the technicians are professionals and that they know what they are doing so that you do not have to worry about the quality of the water coming into your home.
Chesapeake Water Quality
It is a well-known fact that Chesapeake Bay is among the most contaminated water systems in the US. Every year, thousands of people become sick and even die because of the poor water quality in the region. The problem is that the pollution in the bay affects every living creature that lives on the waterfront, including humans. A lot of companies offer testing kits for your water quality, which allows you to determine the level of contamination in your drinking or bathing water. These kits are available at local garden stores and online, so finding one shouldn't be a problem.
Before you purchase a kit, however, you need to know how to evaluate the levels of contaminants that you want to check. To do this, you must first have some idea about the different types of contaminants in the Chesapeake Bay, as well as what they do to our environment. Chesapeake water quality is a very important issue nowadays because it determines the amount of money that we can expect to spend on treating water pollution. If we continue to expose our bodies to unhealthy levels of chemicals, our health will suffer.
There are some excellent websites that provide information about the different factors that affect our water quality. All you have to do is type in "Chesapeake water quality" into Google or any other search engine and you will get tons of results. You should take down the results and look at the reports that each one provides. You can find out the highest percentage of chemical pollution and also the lowest. By comparing the two, you will be able to decide whether or not you want to buy a particular water quality test kit.
Chesapeake Water Utility
If you live in or around the area that supplies Chesapeake water utility plants, you know that it's not a pretty sight to wake up to each day. Every morning, hundreds of thousands of gallons of untreated wastewater is pumped out from these plants' main sewage treatment facility and disposed of through the sewers into the local waterways. That wastewater contains everything from raw sewage from towns' wastewater plants to prescription drugs from clinics and hospitals. That wastewater has noxious and potentially harmful chemicals in it that could be affecting Chesapeake's natural environment, as well as residents and tourists.
The Environmental Protection Agency and Clean Water Act are both responsible for regulating the number of chemicals in our nation's wastewater and are setting standards for the removal of such contaminants. Chesapeake water utility companies are required by law to test their treated water for any harmful elements and remove them. Unfortunately, their testing programs can't be completed quickly enough to keep residents safe. In fact, recent testing shows that Chesapeake's treatment plant has failed to remove nearly one hundred contaminants that have been found in its wastewater. These range from heavy metals to over two hundred different chemicals.
The most troubling thing about all this, though, is what will happen to the Chesapeake water utility customers who are responsible for keeping this environment clean? Like so many other industries, Chesapeake's business model is based on the premise that if they treat their wastewater as well as they do their water supply, that the costs of doing business will always remain low. They aren't likely to change their ways any time soon, though. They've made money for over forty years by fooling their customers – and now they're looking for more ways to fool people.
Chesapeake Health Based Drinking Water
Chesapeake health-based drinking water is made from several sources including multiple rivers, springs, lakes, and the Potomac River. In addition, the wastewater generated at a variety of industrial facilities is also treated by this city. The wastewater treatment produces a naturally occurring organic compound called methylene chloride. This particular compound is filtered into a series of different components that are used to treat large particulates of soil, oil, and grease. These components are then discharged into local waterways and are treated for both biological and chemical components.
In addition to Chesapeake health-based drinking water, a number of towns throughout Virginia are serviced by the same treatment plants. One of the towns in Virginia that serves as a major urban center is Norfolk, which is located on the banks of the Potomac River. This town provides residents with a number of recreational activities and they even have an excellent local restaurant that serves some of the best seafood in the state. At this popular restaurant, you will not only find outstanding food, but also excellent chefs who prepare their delicacies using local, fresh ingredients.
Chesapeake is one of the top cities in the state of Virginia when it comes to both employment and population. The city is very proud of its economy and it is growing by leaps and bounds because residents continue to move here or move within the state to find jobs. One of the first things you will notice about this top city is the exceptional quality of the water that it provides to its citizens. Chesapeake health-based drinking water is made from a variety of different natural sources including pristine streams, rivers, lakes, and ponds. This city continually strives to maintain high standards for its water and has worked diligently over the years to improve its water quality.
Chesapeake Department of Health
The Chesapeake Department of Health and Environmental Protection Services regulates and implements programs that protect the environment, promote community wellness and promote public safety. They are responsible for protecting the natural resources, food, and food production facilities from pollution and contamination caused by stormwater runoff, sewage runoff, nutrient run-off, dirt, and debris. They also regulate the use of pesticides on farms and prohibit the use of certain insecticides and herbicides. Chesapeake environmental quality manager Leslee Johnson oversees the implementation of these environmental programs and ensures that they are effective. Other members of the Chesapeake environmental management team are Jon Miller, associate executive director; Bruce Bice, administrative services specialist; Jack Lynch, engineering manager; Linda Tellington-Jones, Chesapeake program manager; and Russell Simonson, environmental field technician.
The Chesapeake Bay Health Examination and Diagnostic Center (CBHDC) is one such agency. It serves the entire metropolitan area of Hampton Roads. This center conducts over fifty different diagnostic tests every year for all ages, sexes, and ethnicities. This center also serves the Department of Health and the Virginia Department of Agriculture. There are over two hundred doctors practicing in the state of Virginia alone.
For those that need a copy of a persons' immunization records, there is the Central Virginia Registry. This registry is an electronic database system that is accessible twenty-four hours a day and seven days a week. To order your copy of the immunization records, you can visit the Chesapeake department of health and environmental protection office or order online. You will need to contact this office either through phone or email.