The estimated price of bottled water
$2.23 in USD (1.5-liter)
User Submitted Ratings for Chicago Tap Water
Drinking Water Pollution and Inaccessibility

30% Low

Water Pollution

50% Moderate

Drinking Water Quality and Accessibility

70% High

Water Quality

50% Moderate
The above data is comprised of subjective, user submitted opinions about the water quality and pollution in Chicago, measured on a scale from 0% (lowest) to 100% (highest).
Can You Drink Tap Water in Chicago?
Yes, tap water is drinkable.
Tap Safe includes data from many publicly available sources, including the WHO (World Health Organization), CDC (Center for Disease Control), and user submitted databases, but unfortunately there's not enough data about Chicago.
To see user submitted ratings of the water quality for Illinois, see the "User Submitted Ratings" box on this page.
Is It Safe To Consume Chicago Tap Water?
Water is vital to sustaining life. So, it is crucial for all living things, both plants and animals, to access water. However, for humans, the water they consume needs to be safe for consumption. Drinking contaminated water could lead to many health complications. For that reason, you ought to ensure you have looked into the safety of the drinking you are thinking of consuming. The last thing you need is to develop complications because you did not take the time to consider if the tap water you are consuming is safe. If you have traveled to Chicago and wonder if Chicago tap water is safe to drink, then the answer is yes. Find out more about Chicago tap water.
World Health Organization Guideline
US tap water supply has to adhere to the world health organization guidelines of drinkable water. The companies that supply water in Chicago have to adhere to these guidelines to ensure that the water quality flowing in Chicago's taps is safe for consumption. For that reason, the water supply companies in Chicago test the tap water several times a day to ensure that it is safe for drinking.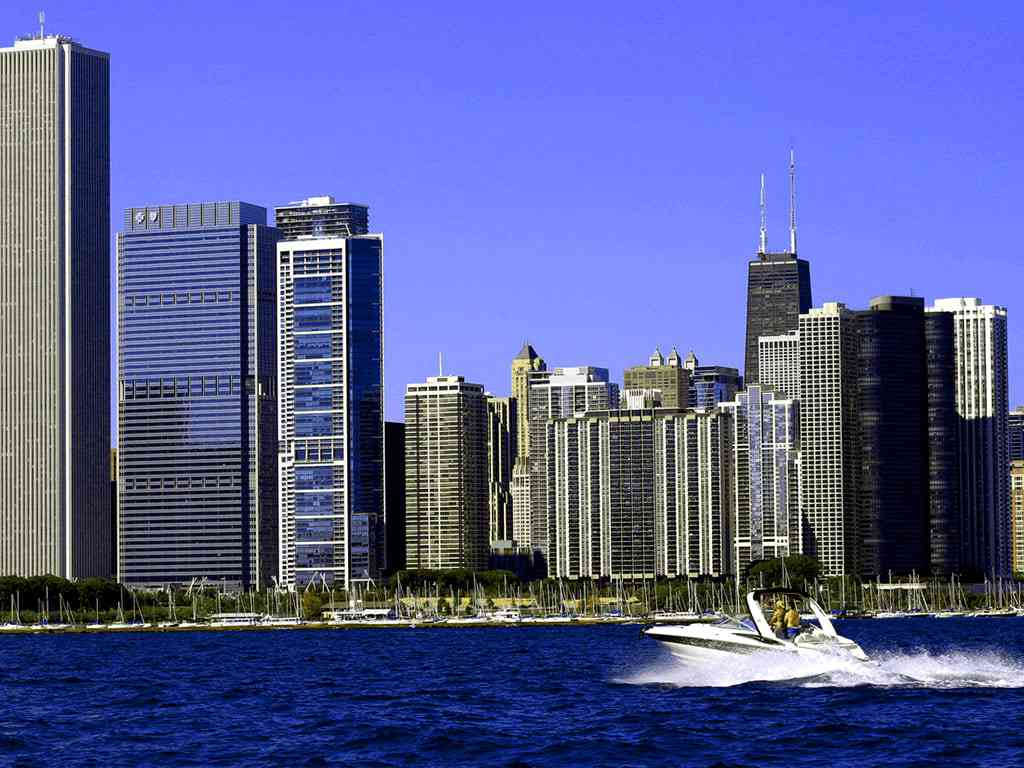 What Happens When The Test Shows That The Water Is Not Safe?
Unfortunately, despite the many regulations and testing, there have been incidents where tap water has been reported not being safe for drinking. There was such an incident reported in Chicago recently where the water has high levels of lead. In such cases, the water supply company is obligated to inform you of the condition not to consume contaminated water. That is why it is paramount for you to keep up with the latest water trends to ensure that you are updated in case of any issue. If possible, follow your local water supply information desk to get updates on any contaminants you need to worry about.
Is There A Way To Make Tap Water Even Safer?
When you are thirsty, the only thing that will be on your mind is where you can get water. If you do not buy bottled water, you need to look for ways to ensure the water you consume is safe. It can be frustrating for you when you find out that there have been contaminations in the tap water when you plan to consume it. 
One way you can use to ensure that the water flowing in your tap is safe is by installing a water filtering system in your tap water. These systems are made to eliminate any common water pollutant that might pass through the tap water. When you have the system installed, you will not have to worry about the tap water condition you are getting.
In case you have not installed the water filtering system, the next option you can use is to boil water. Boiling water is one of the methods known to eliminate contamination that might be in your tap water. If you choose to boil, it is best to boil the water early and store it when you need it. This is one of the most cost-effective ways you can use to ensure that the tap water you take is safe.
Source of Water in Chicago, Illinois
The source of tap water in Chicago comes from the surface water of Lake Michigan. Lake Michigan is the second-largest lakes in the world. And the only one found within the United States. Not just serve as the source of drinking water, it is as well a place for swimming, fishing, and scenic wonderland.
Two treatment plants are available to disinfect raw water drawn from Lake Michigan. The Jardine Water Purification Plant gives water for the northern areas of the City and suburbs. And the Sawyer Water Purification Plant remains liable for supplying the southern regions of the City and neighborhoods.
Chicago water treatment involves disinfection with chlorine, fluoride, or other chemicals to kill any bacteria in the water. Treatment plants doing a couple of test compositions from every point of the treatment system. A report of findings submitted to control Engineers.
Engineers make judgments on everything from water sources that applied in the purification process.
Their pumping stations distribute pressurized water throughout the city. Chicago does not use water towers to distribute water supply. A rare number of the suburbs use towers for high pressure supplied by gravity and kept uniform.
What Is The Update On Lead Levels In Chicago Tap Water?
Reports by the EPA show that there is no safe level of lead exposure. Consuming water with high lead levels is harmful to your health. Lead can be hazardous to children, the elderly, or people who have other underlying health conditions. That is the reason EPA strives to ensure that the companies offering tap water have removed as much lead from the tap water as possible.
EPA has put strict guidelines that should be followed to ensure that the lead levels in the water supply have been eliminated. The water companies that are supplying Chicago tap water homes have to test water at all times to ensure that it is lead-free. The residents of Chicago can also have their water systems tested upon requests. For Chicago residents to get the information needed for the tap water supply, they can dial 311. There is also a list of laboratories that you can reach out to analyze the amount of lead and the water quality of the tap water you are receiving.
Private Water Users
If you are getting your water supply from a private water supply, ensure that they follow up with the Illinois Department of Public Health. The data will be accessible for the company to determine how the water contamination can impact their wells. But, if you are consuming water from the private wells, you should note that it is the private owner's responsible for making sure that the water is safe and healthy.
Advisory for Travelers
If you believe you have a strong immune system, you should drink tap water without any complications. However, if you are sick, you should avoid drinking tap water entirely. Though the tap water flowing in Chicago taps are safe, keep in mind that it is from a different system from what you are used to. Thus, if possible, avoid taking tap water directly. If you mist, ensure that you use a filtering system. The system helps in clearing any contaminations that might be present in the water. The other important thing to note is that you should also avoid taking the ice. Most people are cautious about taking tap water, but they forget to be careful when consuming ice. Remember that the tap water is the one that is used to make ice. 
If you are traveling with kids or the elderly, avoid giving them water directly from the tap. You can choose to boil the water before giving it to them. That way, you will be sure that the water they are consuming is safe. You also need to be careful about freshly blended beverages. When you are drinking fresh juices, ask the one who has made them the type of water they have used. The last thing you need when traveling is consuming contaminated water and ending up with diarrhea issues.
Other links:
Contaminants
---
City of Chicago
EWG's drinking water quality report shows results of tests conducted by the water utility and provided to the Environmental Working Group by the Illinois Environmental Protection Agency, as well as information from the U.S. EPA Enforcement and Compliance History database (ECHO). For the latest quarter assessed by the U.S. EPA (January 2019 - March 2019), tap water provided by this water utility was in compliance with federal health-based drinking water standards.
Utility details
Serves:

2896016

Data available:

2012-2017

Data Source:

Surface water

Total:

20
Contaminants That Exceed Guidelines
Bromodichloromethane
Chloroform
Chromium (hexavalent)
Dibromochloromethane
Dichloroacetic acid
Nitrate
Nitrate and nitrite
Radium%2C combined (-226 & -228)
Total trihalomethanes (TTHMs)
Trichloroacetic acid
Other Detected Contaminants
4-Androstene-3%2C17-dione
Barium
Chromium (total)
Dibromoacetic acid
Fluoride
Haloacetic acids (HAA5)
Molybdenum
Strontium
Testosterone
Vanadium
Reminder
Always take extra precautions, the water may be safe to drink when it leaves the sewage treatment plant but it may pick up pollutants during its way to your tap. We advise that you ask locals or hotel staff about the water quality. Also, note that different cities have different water mineral contents.
Sources and Resources
---
Check tap water safety for other popular destinations
Check tap water safety for other cities in Illinois